[contextly_auto_sidebar]
WELL, one of the worst years in recorded history is over. Every morning, as my consciousness returns, I am reminded that Leonard Cohen, Bowie, George Martin, and my dad are dead and that a nasty, incurious bully is on the verge of becoming president.
My employer, Salon, has posted a piece with a mix of happy and sad songs with which to end this year and enter the next one with a "New Year's Eve Catharsis Party." It leads with three picks by me — songs by Fairport Convention (Richard Thompson's old '60s band), Belle & Sebastian, and Prince. (The piece also includes a Spotify playlist.)
For space reasons, one of my contributions ended up on the cutting room floor. Here it is.
"Five Years," David Bowie: This is the opening song of the best album of the musician who may have been the artist of the 1970s. It's a post-apocalyptic lament with the same blend of bleak romantic humanism as the film "Children of Men." With kickass guitars. If this song concludes your New Years party, is is likely to have been a pretty morbid affair. If it opens it, though, the gathering can go in as many directions as the late chameleon's protean career. RIP David Bowie.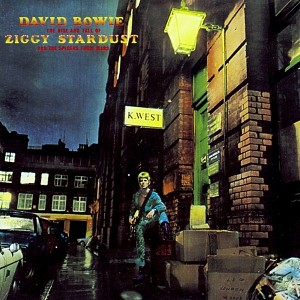 Wishing all CultureCrash readers a happy end to this Annus horribilis, and a happy 2017.
— Scott