[contextly_auto_sidebar id="lgir0rOvQFYZoxYQdc3socyTbOjSL7EA"]
Gang, I've been AWOL from the blog lately because of my new job at Salon and a trip last week to Toronto for Canadian Music Week, where I spoke on artists' rights.
I expect to have some fresh, uh, content for CultureCrash one of these days. For now, here is new piece by our steady guest columnist, who like me writes about the places where culture, politics and money tangle together. Enjoy.
"A Funny Thing Didn't Happen on the Way"
By Lawrence Christon
What was that about?
That's all I could think at the end of Charlie Rose's Thursday night (May 7) telecast, which began with Sports Illustrated's Peter King discussing Tom Brady's putative link with underinflated footballs, and David McCullough's soulful description of what the Wright brothers wrought, before we saw this: A CBS news flash, with correspondent Rose at the desk, announcing that Warren Buffett—yes, that Warren Buffet, homespun billionaire octogenarian—had declared his intent to dethrone Floyd Mayweather Jr. in a live televised bout at Las Vegas' M-G-M Grand, ten days after Mayweather had dispatched Manny Pacquiao.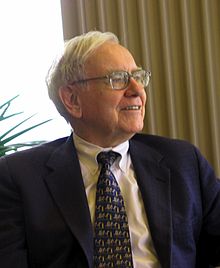 A film clip followed. Actually, a cartoon clip followed, in which animated Buffett ordered his secretary to hold all calls while he flicked on Showtime feature film style coverage of the casino venue (Steve Wynn calls a sports book for a piece of the action), and the run-up to the fight.
A snarling Buffett, heading a phalanx of white homies, barges in to the Mayweather training facility with his challenge. Handlers restrain them from going at each other on the spot, hurling obscenities at each other (Warren, is that you?).  We see Buffett getting into shape, riding an exercycle so vigorously that the wheel belt catches fire. For hand speed, he works an old-fashioned manual adding machine. Faster, faster! Fight night arrives. Long shot of the venue, where diamond lights sweep the darkened arena like the opening of a rock concert. Camera pans to ringside celebrities, including Jack Nicholson. Buffett, in sweats, and Mayweather enter the ring. Jimmy Lennon Jr. announces the particulars. Sexy gal stuffs chocolates into Buffet's mouth in lieu of a mouthpiece. Somebody asks if he's going to keep his glasses on for the fight.
Bell rings. Fighters advance. Static voids the screen picture. Cartoon Buffett, back at his desk, rings his secretary.
"Did we pay our cable bill this month?"
If this segment had anyone else in it other than Very Famous People, let's say a comedy club headliner pitching the same spoof with other comics to a studio exec or powerful agent, you'd wager the response to be, "That's it? That's the bit?" and later stake a round for everyone at the bar.
But since it was Very Famous People appearing in real footage of a fake event, the segment has more bothersome implications than a dumb comedy stunt that's fallen flat. Let's put aside the first rule of successful satire, which is that, whether it's Moliere depicting a hypocritical cleric or Tina Fey doing Sarah Palin, the fit is so close to reality you can never look at its object the same way again. Despite first-rate production values (John Landis directed) the segment comes off as a goof broadly concocted by a group who, like giddy New Year's Eve revelers, thought it was a good idea at the time.
It wasn't, but so what?  The sun still rises, the axis of the Earth hasn't shattered. But a couple of misgivings stuck with me. How easily Rose used his credibility, and that of the CBS logo and newsdesk setting, to indulge a theater of the absurd whim and further conflate news and entertainment, as if the distinction weren't already so obscure as to merit specialist scrutiny on Antiques Roadshow.
It struck me too that this is what plutocrat humor must be like. I thought of the 1996 movie "The Game," in which megabuck expense and slick corporate chicanery are used to try and crush Michael Douglas in a towering blue chip world. The unremarked level of privilege and indulgence were obscene. It was a product of its time.
So was this segment a product of 2015. Charlie Rose mainly deals with the rich and famous, and powerful. That media-celebrated world is wrapped in a peculiar set of values, rules and protections so that, for example, Rose can sit across from a mass murderer like Syrian president Bashar Assad and not aggressively call him on his use of chemical weapons against his own people. (Imagine how Mike Wallace would have handled that interview). You can mention it, as Don Corleone advised. Don't press it. That would be impolite, and bad manners is the capital offense in Charlie's world, where nightly he competes with the best talent on the planet to prove, often at garrulous length, that he's as smart as they are.
No one ever seems to want to take him on. The only time I've seen it alluded to was in "This is Spinal Tap," when no one at the interview table could get a word in except the host. Maybe that happens for the same reason that outrage against the predations of the superrich hasn't taken deep popular root—everyone in his heart of hearts hopes to join them somehow. So it is with the Charlie Rose show. To get on is to join the magic circle, the ring of the fabled and the fabulous. It's better than making a bundle.
If there's any moral to this story, it has to be that humor is the first victim of those who take themselves too seriously.