[contextly_auto_sidebar id="xufOwYj5n0XdtGNHU7t2P2ob7klfXyeT"]
THERE's a poignant piece up on The Guardian about a photojournalist who has tracked the collapse of American newspapers, especially the once-great Philadelphia Inquirer.
Here's the story's opening graph: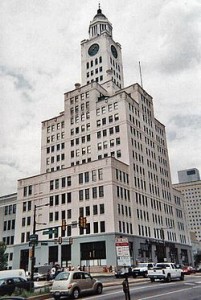 In the past decade, as a percentage, more print journalists have lost their jobs than workers in any other significant American industry. (That bad news is felt just as keenly in Britain where a third of editorial jobs in newspapers have been lost since 2001.) The worst of the cuts, on both sides of the Atlantic, have fallen on larger local daily papers at what Americans call metro titles. A dozen historic papers have disappeared entirely in the US since 2007, and many more are ghost versions of what they used to be, weekly rather than daily, freesheets rather than broadsheets, without the resources required to hold city halls to account or give citizens a trusted vantage on their community and the world.
This story is poignant in all kinds of ways.