[contextly_auto_sidebar id="a7mJx7Xejr8thGfyDNDHndexoDBA5XUC"]
THE writer and critic Nick Hornby, who has a new novel out, wrote this a few years back in discussing the songs of Ben Folds:
There is an argument that says pop music, like the novel, has found its ideal form, and in the case of pop music it's the three- or four-minute verse/chorus/verse song. And if this is the case, then we must learn the critical language that allows us to sort out the good from the bad, the banal from the clever, the fresh from the stale; if we simply sit around waiting for the next punk movement to come along, then we will be telling our best songwriters that what they do is worthless, and they will become marginalized.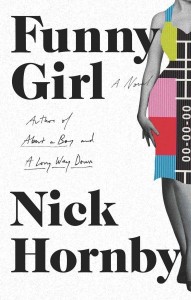 I'm not sure he's right about pop music, or about the novel, but he's got me thinking. Anyone else?