[contextly_auto_sidebar id="wQDbiK53WLrcRyDIHLNO7bs9fTuwmnMY"]
THE novelist Rick Moody tracked me down recently and asked me to go back and forth with him over the issue of aesthetic quality. He — as an emissary of the literary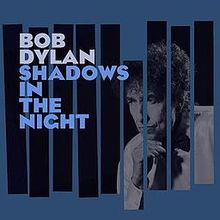 blog The Rumpus — was especially interested in the notion of art that was "born to be bad."
We chewed on this issue for a while — connecting the argument of my book with Bob Dylan's new album of Sinatra covers, which Rick considers bad in profound and glorious ways. Here's part of one of his questions:
So the question is: does quality exist? This is a funny question, because it is an immemorial question, and, as such, it is a question that in some ways appears to have been solved since Aristotle.
My conversation with the Ice Storm novelist is here.
UPDATE: My sense from the comments on this blog and elsewhere is a disappointment that neither Rick nor I decisively prove — within a shadow of a doubt — why a given work of art is better than any other, or that quality is a real, tangible, measurable thing, etc.
I don't entirely disagree. The problem is that if we say that quality does not exist, or that it doesn't matter, or that it's merely the result of cronyism/ snobbery/ power/ cultural capital/ etc., we have entirely undercut the ability to have a culture in the real world. You've just told politicians that there is no reason to financially support the arts, you've told the IRS that there is no reason to give museums and libraries nonprofit status, you've told film studios that there is no reason to put out a smart, character-based film that will not earn as much for its parent corporation as a blockbuster sequel.
You've removed the language by which a record-store clerk tells a customer asking for a Kenny G album that he might consider John Coltrane instead.
You have told the radio deejay there is no reason to make room for less popular bands or overlooked genres (classical music, acoustic blues, jazz, etc.), and you have told newspapers and magazines and other "media" that there is no reason to give attention to books, theater, visual art, dance, etc unless they earns as much as the latest action movie. (Ie. you will read about an art auction if the sale is about $100 million.)
In other words, you no counterbalance to neoliberal economics and the winner-take-all society. The invisible hand won't save us.
The complex issue here is that like much of what matters in human life — love, friendship, loyalty, and so on – aesthetic quality cannot be measured or held in the hand or proven definitively. It is not solid the way, say, album sales are — the indicator that capitalism likes. It is not even definitive the way the artist's race or gender is (the indicator that many of the left like, though it makes Hootie and the Blowfish "better" than Big Star.) Quality can't run through a Big Data calculation. But however difficult and ambiguous it's become to discuss or even articulate — as obscure and invisible as it remains — it's the basis for everything. It's the reason we're all here.