[contextly_auto_sidebar id="mbl7Kvnu4O02Y4xkk8gCu7d8lD7hlfYk"]
THERE'S been a lot of talk about Mr. Wonder lately, largely because of the recent concerts. It reminds me of what may be my favorite Stevie song, from a record my parents had when I was a kid and which I pretty much wore out.
Cool that he is tipping his hat to another piano player.
I've only seen Stevie play once, at the 80th birthday party for jazz guitarist Kenny Burrell, at UCLA's Royce Hall.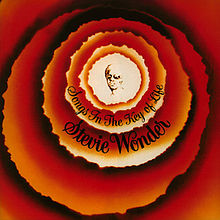 "Music is a world within itself, with a language we all understand."