[contextly_auto_sidebar id="nlkSqy50Zn5Bw3CQlhpyfd29maMq78kr"]
ONE of my guiding principles on this site and in the soon-to-be-published book it accompanies is that the creative class it almost entirely embedded within the middle class, and that musicians, writers, artists, etc. are even more exposed to contemporary economic pressures than the average burgher. This is despite the fact that the artists we tend to hear about are typically gazillionaire superstars; the counter-myth, of course, is that artists are gutter-dwelling absinthe sniffers.
So I'm especially gratified to see what's starting out as a sharp, vividly written and illustrated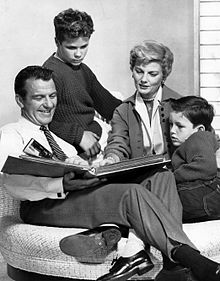 series on the Washington Post about "Why America's Middle Class is Lost."
Yes, the stock market is soaring, the unemployment rate is finally retreating after the Great Recession and the economy added 321,000 jobs last month. But all that growth has done nothing to boost pay for the typical American worker. Average wages haven't risen over the last year, after adjusting for inflation. Real household median income is still lower than it was when the recession ended.

Make no mistake: The American middle class is in trouble.

That trouble started decades ago, well before the 2008 financial crisis, and it is rooted in shifts far more complicated than the simple tax-and-spend debates that dominate economic policymaking in Washington.

It used to be that when the U.S. economy grew, workers up and down the economic ladder saw their incomes increase, too. But over the past 25 years, the economy has grown 83 percent, after adjusting for inflation — and the typical family's income hasn't budged. In that time, corporate profits doubled as a share of the economy. Workers today produce nearly twice as many goods and services per hour on the job as they did in 1989, but as a group, they get less of the nation's economic pie. In 81 percent of America's counties, the median income is lower today than it was 15 years ago.
Why are median wages flat or declining? Why are jobs, in many places — like onetime aerospace hub Downey, CA, where the series opens — not coming back, or only returning with lower pay? What has caused the rise of inequality and why does neither political party seem capable of fixing it? The opening article has valuable personal stories as well as lots of maps and data.
The opening story is called "Liftoff & Letdown," in reference to Downey's role in the Apollo moon launch.
(It's probably not useful for me to point out that those of us on the left — or dwelling in the middle class — have been well aware of the demise of the middle class for years now.)
I'll try to post on the next two parts of the series, as well.