[contextly_auto_sidebar id="QenFCLTcJKBApjGPuMk4yTYCy8otpnpB"]
ARE there subjects science, metrics, Big Data, and rational thought can't entirely address? I sometimes thinks that these issues are the ones arts and culture are about, but I'm coming to realize that there's another lineage that engages with them as well: Religion.
To many, this will sound obvious, but the relationship between religion and culture is hardly simple. (It's also one that as as lifetime agnostic, I wish I had a firmer and more complete sense of.)
In any case, I was brought to brood on some of these unfathomables by a new interview with the religion scholar and writer Jack Miles, the editor of the new Norton Anthology of World Religions. The piece (by my wife, Sara Scribner), includes this line:
There are questions that remain in the human mind even when science doesn't address them.
This may be the best description I've heard lately about the role of the arts and culture. It's certainly one that sticks with me as I celebrate an agnostic's Christmas.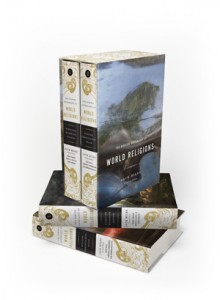 This site will be up and running more fully in a few days. Wishing everyone a happy holiday season and new year.