[contextly_auto_sidebar id="9ZrmYtTcEkAZeeiJjqnX9vpz85XUHyUt"]
TECHNO-utopians, heartless neoliberals and market-worshipping optimists will tell you that when creative destruction hits, it's only weeding out the losers, casting off the dead wood, allowing the invisible hand — which works in mysterious ways — to do its work. And it's easy to imagine, say, an acoustic folk club or a jazz cellar not being able to make it in a big, expensive city like New York.
But what we're seeing now is some of the coolest spots — indie rock and electronica clubs — on the edgy edge of Brooklyn collapse under the pressure of the the city's plutocrat-driven real estate market. Here's John Caramanica in a NY Times piece:
Every few months, it seems, one of the spaces that transformed Williamsburg from warehouse-heavy cultural dead zone to warehouse-heavy primordial soup for the city's creative life finally surrenders to the neighborhood's ongoing condo-fication, literal and metaphorical. At the beginning of the year, it was 285 Kent, which not that long ago was followed into the ether by Death by Audio. Now it's Glasslands's turn.
As even the most far-flung and bohemian spots in New York get gentrified and corporate-tized to within an inch of their lives, we'll be seeing a lot more of this. (Goodbye, Glasslands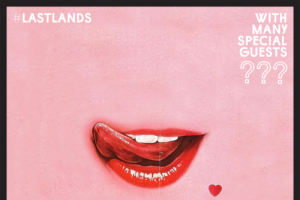 , and fare well on the other side.)
Another piece from the New York Times notes: "It's a familiar New York story, but sped up, with waves of gentrification and still-rising real estate prices disrupting the music scenes that blossomed in earlier, increasingly short-lived iterations of the neighborhood."
Disappointing to see the city turn into a shopping mall. In a time when even Hoboken — once the home of what may be my favorite rock club, Maxwell's — has been conquered by junior bankers, perhaps we shouldn't be surprised.