[contextly_auto_sidebar id="9vD3GSedRH3Lhfh77m4o9JwPwkkIwNAN"]
A FEW years ago I went to the LA club I still think of as Spaceland to see an indie rock band; I think it was Army Navy. The opening band seemed to have a lot of people, and they opened very slowwwly… but by the end of their set I'd been transported. They're somewhere between Radar Bros and Sigur Ros.
That group — LA's own Bell Gardens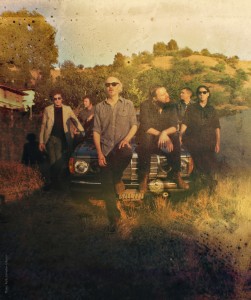 — has a new album out today, Slow Dawns for Lost Conclusions. I've attached a video that gives a sense of some of its songs. This is a group whose music deserves to be heard with better, richer sound than my computer has to offer, though. And what's great about these songs is the way they build. But this offers a taste.
They've got some shows coming up, and an album release performance at Permanent Records in LA's Highland Park neighborhood on Saturday, Nov. 1.