[contextly_auto_sidebar id="xGXLuZLba3ZaZcAz5ytDQ3Clj72bbrjB"]
MOST of the coverage of musicians opposing streaming services — especially on this site — has concentrated on indie and alternative figures like David Lowery or Thom Yorke. But the suburban center has staked its claim now that Jimmy Buffett has come out against Spotify. From a Business Insider story:
At the Vanity Fair Summit conference Wednesday, Buffett asked Spotify CEO Daniel Ek what the streaming service is doing to make sure artists get their fair share of streaming music revenues.

"We're at the end of the pipeline," Buffett told Ek. "When money goes to the label in a stream, it trickles to the artist. Do you see anything in the future where we might get a raise from you instead of going through the bull — you have to with the labels these days?"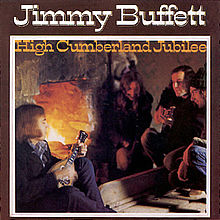 You can probably guess Ek's evasive response.
Not surprisingly, Spotify's leadership is trying to show how artist-friendly they are; lately this means a series of we-love-you-people concerts in New York, LA and Nashville. A number of frustrated artists confronted Spotify brass at what the Music Tech Policy site is calling its "charm offensive" at New York's Soho House.
Among the subjects the musicians raised: Tiny royalty rates, Ek's role in founding the piracy-enabling Bit Torrent service before he started Spotify, and the fecklessness of music streamers in confronting brand-sponsored piracy. So far, Spotify and the rest have not had good answers to any of this.