[contextly_auto_sidebar id="RwTNk9ycXONYXBOQztWFt8xWs1Cktyce"]
AT a certain point, we won't even notice it anymore when a publication we've loved and learned to rely on fades to black. For a little while longer, though, we'll still register it. That's one of the reasons I'm grimly happy to have had the chance to weigh in on the loss of two more alternative weeklies — the Providence Phoenix on the East Coast and the San Francisco Bay Guardian on the West.
Here's the way I started my Salon piece:
In the San Francisco Bay Area, the unrelenting rise of the tech sector is pushing musicians and middle-class workers – bohemian and bourgeoisie alike – out onto the streets. Across the country in Providence, Rhode Island, Vincent "Buddy" Cianci, a felonious and charismatic former mayor once jailed for corruption, plots his return to City Hall. They're both the kind of stories that alternative weeklies thrive in covering, especially in a city like San Francisco that has almost never had a decent daily paper. But in both cases, important voices are about to go silent: The San Francisco Bay Guardian, founded in 1966, put out its last issue this week. And The Providence Phoenix, which started in 1979 as The NewPaper will publish its last issue on Friday.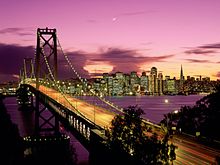 I wrote a longer, deeper, reported piece on threats to the alt press here.
These papers are important. Alas, this dying off is not likely to abate any time soon.