[contextly_auto_sidebar id="aA6rMNBdTA1u43J91OGEfmvqLnJK7cWf"]
WITH an awful and low-yielding summer movie season recently concluded, I've been meaning to try to make sense of the continued decline of grownup film, independent and otherwise. Two LA Times stories get at the problem, which is both economic and aesthetic.
The first story, by Josh Rottenberg, takes the point of view of frustrated screenwriters.
Over the last few decades, as the studios have shifted their business models toward making fewer, bigger would-be blockbusters, a certain kind of movie that used to be the bedrock of American cinema — namely the kind aimed at adults who didn't necessarily grow up surrounded by stacks of comic books — has gotten only more difficult to make. Unfortunately, that just happens to be the kind of movie that Frank, like many of his peers, aims to write.
He quotes bigtime screenwriter Scott Frank, who sees a lot of writers moving to TV: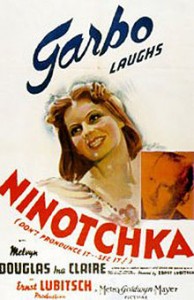 "I'm sure 'Out of Sight' wouldn't get made today," Frank said recently. "'Little Man Tate' definitely wouldn't be made. Even 'Get Shorty' is a struggle to get made today. They're all tricky movies that probably wouldn't happen."
Also worth noting is this statistic: "Meanwhile, over the past five years, total earnings for work in film reported by WGA members has dropped more than 24% as a number of studios have cut back on production."
The second is a critical reflection by Kenneth Turan, whose essay asks what's changed since 1939.
Among the films released in 1939 alone were "Gunga Din," "Stage Coach," "Love Affair," "Wuthering Heights," "Dark Victory," "Young Mr. Lincoln," "Beau Geste," "Goodbye Mr. Chips," "The Wizard of Oz," "The Women," "Golden Boy," "Mr. Smith Goes to Washington," "Ninotchka," "Destry Rides Again" and, of course, "Gone With the Wind." Comedies, dramas, westerns, fantasies, period pieces, inspirational tales, romances. And that's just scratching the surface.

Today's Hollywood, by contrast, has transformed itself into the hedgehog. The one big thing it knows how to do is make sequels and superhero movies and sequels to superhero movies, all aimed at a young adult crowd with no end in sight. The race to secure prime spots has become so intense that studios have claimed release dates for as-yet-untitled superhero movies through 2020, which at this point feels a bit like rearranging deck chairs on the Titanic.
Hollywood, he says, has doubled down on a single audience sector and a single kind of film — like a farmer who relies on just one crop. Like Lynda Obst, he blames corporate control and the overseas market.