[contextly_auto_sidebar id="K0EQ32yHOf7wBeZF6STx4dV8MrY6105L"]
A GREAT Nicholas Kristof column today gets at the value of the humanities, especially philosophy, in a pragmatic, hyper-digital and neoliberal age.
He writes, near the top: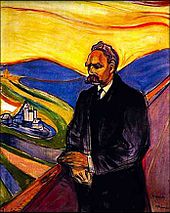 I wouldn't want everybody to be an art or literature major, but the world would be poorer — figuratively, anyway — if we were all coding software or running companies. We also want musicians to awaken our souls, writers to lead us into fictional lands, and philosophers to help us exercise our minds and engage the world.
Kristof focuses on the value of three 20th century philosophers: Isaiah Berlin, John Rawls, and Peter Singer. The thinking of one of those three is central to my upcomin book. "So let me push back at the idea that the humanities are obscure, arcane and irrelevant," he writes near the end. "These three philosophers influence the way I think about politics, immigration, inequality; they even affect what I eat."
Humanities majors typically make up a major part of the audience for the arts and books. When these numbers decline, a whole ecology withers.