[contextly_auto_sidebar id="Xdew9ZyDPnPc00sNxT9gh2myS9uRknrk"]
WITH all the hype around the go-it-alone/ "free-agent" lifestyle and the new economy, it's refreshing to see a sober, well-balance piece about making a living as a freelancer. Though it's not specifically about the creative class, Tiffany Hsu's story on freelancers and the "gray economy" in California is crucial to understanding where cultural life is heading.
The story begins with an anecdote:
A short gig doing security for the True Blood television show. A stint driving for a rental car company. A week as a customer service representative at a retail store.

This is how Delvontaie Antwine, 34, makes do in California's economic recovery — earning a few scattered paychecks a month from odd temp jobs while living with relatives in Silver Lake.
Then it quickly gets into the big picture. Part of what's valuable about the article is the way it gets behind wh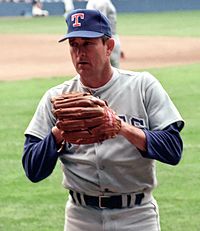 at seem to be cheery employment numbers.
It's a purgatory sometimes called the gray economy. Although the official state unemployment rate dropped to 7.4% in June, 16.2% of Californians — or about 6.2 million — were either jobless, too discouraged to seek work, working less than they'd like or in off-the-books jobs….

Often, though, such workers are toiling without job security, benefits or career development opportunities.

"It's pretty dismal," said Economic Roundtable researcher Yvonne Yen Liu. "It leads to high rates of poverty and income inequality, and it doesn't bode well for our ability to get back on our feet and be a prosperous region."
Near the start of my creative-destruction series for Salon, I wrote a piece on "the gig economy"; an edited version of it will be part of my upcoming book, Culture Crash.
I'm a freelancer myself, and not by choice. I'll acknowledge here, though, that for some, freelancing — playing music, acting, running a one-person design firm — is the best and most creative way to work, especially if you tap into a deep-pocketed steady revenue stream like Hollywood. But for many of us, it's a rough way to make a living.