[contextly_auto_sidebar id="9ZV3e0kcKq8CTDdht2tTpvL5mUJdBAL3″]
LAURA Miller is one of our day's most lively and credible writers on books and authors. In her latest Salon piece, she says goodbye to Amazon, and documents her frustration over the Hachette mess, in which the online service deliberately slows delivery of some publishers' books. The company's predatory, near monopolistic style causes her to give up  Amazon Prime: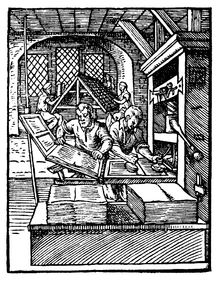 The surprising thing about the change I made is that it wasn't that difficult. I once more patronize local book stores, which are far more enjoyable to browse. I've bought e-books for my iPad from four different non-Amazon vendors (Apple, Google, Barnes and Noble and Kobo), easy as pie, and I buy used print books from AbeBooks and Powells.com. I subscribe to Oyster, a new Netflix-for-books service. I also belong to Paperbackswap.com, a site that, for a small fee, enables its members to trade in their used books for credits that can be redeemed for the used books of other members. In fact, books have been the easiest thing to shop for since I made it my policy to avoid Amazon. (Finding the ideal replacement for my defunct immersion blender was such challenge I ended up caving on that one.)
Her story also links to a New York Times article about the damage the company's shenanigans is exerting on writers. "On both sides, the stakes are high," David Steitfeld writes. "Amazon controls about a third of the book business, which means big publishers cannot live without it. But Amazon risks alienating readers as well as authors, and undermining its carefully wrought image as the consumer's friend." Novelist Sherman Alexie has been especially sharp.
I think readers know where I stand on this. I've spent too much time in bookstores shut down or threatened by Amazon to be neutral on the matter.
Be curious to see where this latest wave of anti-Amazon energy goes.