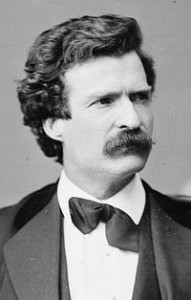 [contextly_auto_sidebar id="hLRQi16APGHGAa7vr6agsGJdgdO8X6ef"]
IT'S taken a while, but as rents and real estate prices have surged over the last few years, the issue of living space for artists has started to get the attention it deserves; David Byrne and Patti Smith have helped shine a light on the plight of creative folk in New York. A new story by fiction writer Catherine Lacey highlights the problem and describes a solution she and her posse made work for them: running a New York bed and breakfast.
MY experience with a small cooperatively owned business offers one possible solution, especially for those with a craft or passion project vying for their attention. The only reason I can see why artists aren't starting more worker co-ops is the challenge of getting such businesses off the ground.
She makes clear that her group was not a bunch of hippie layabouts that the reader might imagine; they were a group of dedicated, pragmatic artists willing to work hard to lead the creative life. Lacey has a novel coming.
ALSO: There's also a documentary on the subject coming, called Miracle on 42nd Street, about the Manhattan Plaza complex, where a number of actors and performing artists, including Samuel L. Jackson and Larry David, once lived. Director Alice Elliott has been nominated for an Academy Award. They're currently (like most artists I know) looking for funding to complete the project.
FINALLY: We generally think of Mark Twain as one of the bearded and august elders of American literature, a white-suited, white-haired gentleman essentially born into the literary canon. But Twain struggled mightily as a young man in 1960s San Francisco. The writer Ben Tarnoff, who I met about a week ago to discuss his group biography of Twain's circle, The Bohemians, has an excellent piece in the Daily Beast about how Twain's formative experiences, especially his reliance on a group of fellow writers, can help guide writers today.
As I got to know Twain better, however, I discovered that the swaggering narrator of his sketches and books bore only a passing resemblance to the man himself. He projected an aggrandized likeness, a garish outer layer engineered for maximum publicity, like the sealskin coat and white suit he would later wear to make himself the center of attention. Underneath was someone who looked a lot more like me and the other young writers I knew: anxious, moody, paranoid.
Tarnoff's book will interest anyone who cares about West Coast history, as well.