[contextly_auto_sidebar id="BkttmRWC0b2xNNu3idGGaZviRdyibZxn"]
ONE of the most storied of all jazz labels, Impulse — "The House Trane Built" — may provide that rarest of things: Good news for the jazz world. In hibernation for a while, and decades from its leadership of the avant-garde in the '60s, Impulse is being revived and will begin releasing new music.
Now part of Universal Music France, the label will put out new recordings by mid-career players (New Orleans pianist Henry Butler) as well as older ones — a lost collaboration between Charlie Haden and Jim Hall, new recordings by Kenny Barron and the mighty Randy Weston, and lots more.
Readers may get dizzy trying to follow all the ups and downs of the all various labels and corporations reading this story, but it's not the fault of scribe Nate Chinen: Record company politics have gotten very complex, and it's doubly true of jazz.
Provisionally speaking, Impulse's reactivation reflects a larger turnaround for major-label jazz divisions, most of which had struggled or been shuttered within the past decade or so. OKeh Records, another historically significant jazz label, was revived last year under the umbrella of Sony Masterworks, and has released albums by artists both emerging and established. Blue Note Records, which endured a few shaky seasons under EMI, is on stronger footing as it celebrates its 75th anniversary — and is now a property of the Universal Music Group, as is Verve. If you also factor in Nonesuch, ECM and Concord Jazz, which operate as independents with major backing, you get a picture more robust than anyone would have dared to imagine just a few years ago.
Here at CultureCrash, we remain dedicated and hopeful jazz fans. How a renewed Impulse fits into a scene in which the avant-garde means something very different than it used to, and a musical culture of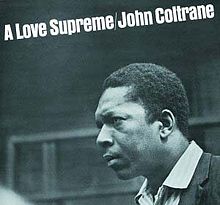 significantly depressed record sales, is tough to predict. We're wishing them well. There's no shortage of talent out there right now — that these musicians need are labels, venues, an audience, and an engaged conversation that spreads the word.
We continue to be appalled that American companies have not been better stewards of the music, but think it may be in better hands with the French in charge. Certainly hoping so.
ALSO: There will be a lot of talk about Shakespeare now that it is his 450th birthday. One overlooked aspect of the Bard's legacy is his acting; this Atlantic story tries to remedy that.
The widespread disregard of Shakespeare's acting career stems, in part, from the low esteem in which actors were held long before, and long after, Shakespeare strode the stage. When he joined the profession sometime in the mid-1580s, actors were already marked as undesirables by England's vagrancy laws, which mandated that traveling troupes had to find aristocratic patronage. Rogue players ran the risk of being flogged, branded, and finally hanged. The harsh law was rarely enforced in full, but it reflected published mores and polite opinion, both of which held actors as a hybrid of panhandler and whore. Even playwrights scorned them.
I'll let my readers insert a joke next.
FINALLY: The Los Angeles music/performance group The Industry has put trailers up on YouTube for its Union Station opera Invisible Cities as well as the recent Hammer performance of Riley's In C. Check them out here, and keep your eye on this group: They're doing some of the freshest work in the Southland.