[contextly_auto_sidebar id="PafOG3MPyZj6bmDJpEFc7L4n3rZYgP8V"]
ONE of the topics that's fascinated me for decades, as I've moved from Baltimore to New London, Conn., to Los Angeles — and in visits to Mexico City, Berkeley, Manchester, and Rome — is how cities work, and how they stop working. No one has the entire answer to this, but one thing we can all pretty well conclude by now is that plowing through your downtown with a freeway is not a great idea, no matter how convenient it can sometime be.
That's why I was gratified, as both an urbanite and a sometime architecture reporter, by this post on the ten freeways we should tear down. It's motivated by a report by the Congress for New Urbanism's annual Freeways Without Futures list. They've included freeways that mangle and isolate urban life in New Orleans, Toronto, Syracuse and Detroit.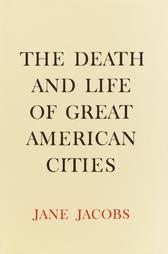 Angie Schmitt of Streetsblog concludes her post this way.
That's just the beginning, too. CNU lists additional teardown candidates in Dallas, New York City, Pasadena, and other cities. Not to mention places like Cleveland and New Haven — where funds to remove highways have already been secured. As highway removal becomes more widespread, it will be interesting to see if states and the federal government establish programs to fund it, as they did highway construction.
I post this, as most Angelenos know, at the opening of a weekend in which the one of Southern California's main freeways, the 405, will be closed for three days, a sort of sequel to Carmageddon. I expect a good time will be had by all. (Jane Jacobs is rolling in her grave.)
ALSO: The New Urbanists, who urge a return to dense, walkable, mixed-use districts, and Modernists, who typically embrace the culture of the car, are often in ideological tension, at least where I live. This is one battle in which I prefer not to take sides. As a fan of both modernist architecture and historical preservation — two categories that are increasingly coinciding as modernism becomes a historical style — I'm happy to have discovered this blog, run by the Preservation Leadership Forum. It pledges to consider overlooked and endangered Modernist districts, "from Tucson's Sunshine Mile to Googie coffeeshops." It's also looking at success stories, where cities are using Modernist principles to make their downtowns function better (like, of all places, sprawling Phoenix.)
As Alan Hess, the architecture critic and urbanist who's done so much for the appreciation of Googie, forgotten architects and Modernism in general puts it, "it's not just about saving pretty houses anymore."
ALSO: Jane Chu's nomination to lead the National Endowment for the Arts has got people talking and writing about the role of a cultural leader, and specifically about the power of the bully pulpit. (I'll post one more time Kennicott's Washington Post piece, "Let's Hope She's Not a Team Player," here.)
So it reminds me of a more modest and local, but still important, example: The Los Angeles Philharmonic, which does a lot of things right, has just announced next year's season. It will includes a greater role for Brian Lauritzen, who's known in town for radio work, blogging and especially his introductions to concerts. I interviewed Brian and wrote about him in 2012, and judged him a "laid-back evangelist for classical music."
From my story:
"I think what I try to do is set a scene that puts listeners in a seat," he says, as the day's heat starts to rise, of his Bowl broadcasts. "So we use the orchestra tuning, the applause when the concertmaster comes out. Vin Scully once said that what he does to evoke the image of baseball is to make the ballpark atmosphere enticing. That really resonated with me. If there's some way a concert on the radio can demystify it for someone who might not know all the etiquette…. If I can get one person into the concert hall, it's been worth it."