[contextly_auto_sidebar id="C9J6uLN8DJGJrhAieA8jJpyWE47Vp38G"]
IT's always healthy going into Oscar weekend angry about something, usually a good film that you feel has been ripped off by not being nominated. For me, that's Sarah Polley's ingenious and deeply felt documentary, Stories We Tell. The movie follows the Canadian actress/director into some odd family history; saying any more will spoil the way this beauty – in all its grand '70s earthtones — unfolds.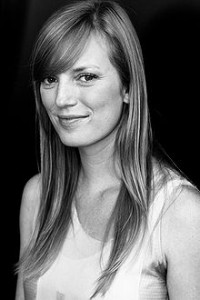 Apparently I'm not the only one who felt dissed when Stories We Tell ended up with no Oscar nominations. Film critic Andrew O'Hehir vented his frustration on Slate recently.
Even in a strong year for documentaries—and all five of the nominees are not just respectable but excellent—I'm crushed by the omission of Sarah Polley's Stories We Tell, which moved me at a personal level like no other movie I saw all year. (In fact, it was No. 1 on my list.) Possibly it seemed too navel-gazing: a somewhat famous person making a film about her own family. Or maybe its more slippery epistemological elements, the way it subtly Catfishes the viewer into believing certain things we see are "real," just pissed too many people off.
This all said, seems to me there were some very good movies in 2013; too bad nearly all of the films for grownups are now crammed into the end of the year.
For what it's worth, I interviewed Polley when her first film, Away From Her, came out. (I also spoke to Alice Munro, whose story was the basis for that film.) Here's that article.
ALSO: We keep hearing how Facebook and other digital outlets are great, democratizing places for musicians to spread the word on their work. Technology was supposed to remove the middleman and allow artists to reach their fans directly. But a new article on the site of the Future of Music Coalition – a group that is hardly hostile to the digital revolution – shows how it's really working, now that Facebook is facing revenue pressures. And now musicians are souring on Facebook, Mary Wilson writes:
What once was a level playing field is now skewed by algorithms that favor the "haves" over the "have nots." While it makes good business sense for Facebook, making artists, businesses and brands pay to "promote" content has taken some of the sheen off the Facebook experience. Facebook claimed in 2012 that about 16 percent of fans see content posted by a page without paid promotion. But now that number has declined even further.
FINALLY: How does a writer makes it these days? Talent helps, of course. But one often overlooked ingredient, Noah Berlatsky writes on Salon, is luck. It's a subject we're not comfortable talking about.
Wishing everyone a good weekend. Here in L.A. it's raining so hard — in the middle of a serious drought — I suspect the apocalypse is nigh.