Today I launch the new ArtsJournal blog, Culture Crash. I'm a longtime arts reporter in Los Angeles, and a former LA Times writer who's covered architecture, classical music, jazz, film, books, visual art, indie rock, and and written for Salon and The New York Times. For the last five years I've run the West Coast Culture blog TheMisreadCity, but I'm shifting those energies to Culture Crash.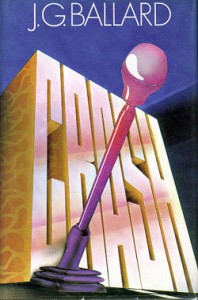 This blog comes out of my continued investment in these genres, but also my sense that something in the world of the arts has gone quite wrong in the 21st century. I get into this more broadly in my book, Creative Destruction, which comes out in the fall, but in short, I'm looking at the way digital technology, the economic downturn, and intangible cultural changes have imperiled the ability to make a living in the world of culture. This plays out in a slightly different way in the lower reaches of the creative class – a record-store clerk, say – than in the upper reaches – an architect, for instance – but the issues are largely the same. (And it's a situation a former print journalist like me knows well.)
So this blog will focus mostly on these matters, including related subjects like income inequality and the plight of the middle class, which have more to do with creatives than most of us are comfortable admitting.
But I'm also going to keep this page from being unduly grim. Those of us who work in the world of culture came into it mostly out of love of the sport – and the meaning I derive from music, the arts, and my own effort to make sense of them in writing remains undiminished. So I'll pay homage to these fields, and get into why all this stuff matters, as often as I can. In any case, I hope you find something intriguing and provocative in Culture Crash.