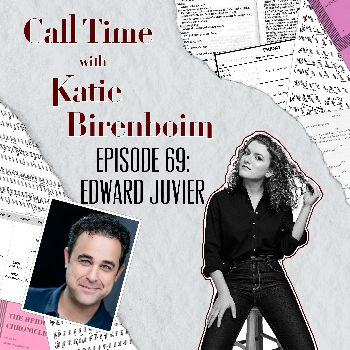 This week on the podcast, I had the absolute pleasure of chatting with another actor in Goodspeed Opera House's production of Gypsy, and an accomplished actor in and of himself, Edward Juvier. Indeed, Edward's career has spanned nearly twenty years and all kinds of genres: he's done plays, contemporary/rock musicals, mega-musicals, directing, regional theatre, national tours, and Broadway. In Gypsy alone, he played I believe four different roles and then covered two other ones (meaning he learned a total of six tracks for one show). This is a common occurrence for Edward, and one of the main reasons I wanted to have him on the podcast.
Early on in our discussion, I ask Edward if he feels comfortable being called a "character actor." Having been an actor, a director, and many other roles in the theatre myself, I know that people can get weird about labels — particularly that one. And, indeed, both of us acknowledge that the "character" designation is different for people identifying as men than for those identifying as women: while I believe this has changed to some extent as female character actors, particularly in Hollywood, like Kathryn Hahn and Judy Greer have reclaimed the term — and been embraced by a popular following, due to sexism/the patriarchy/the musical theatre canon/a combination of all three, there are still unfortunate undertones when calling a woman a "character actress." Edward and I both mention that phenomenon, which I can bet you happens in nearly every college theatre program across the country, of the girl who, for some reason, is forced into all of the "old lady" parts throughout her college tenure. She's 19 playing Madame Armfeldt. 20 playing Aunt Eller. Catch her at 21 as, creatively named, the "Old Lady" in Sunday in the Park with George, most likely in heinous old age makeup. Try making the moves on the one straight boy at the cast party after that. But that's another article entirely…
When you call a man a "character actor," it might have some similar undertones — you're not Brad Pitt, maybe you're Harvey Keitel — but I believe there is still less of a stigma. Indeed, more "character" men have gone on to be embraced by the mainstream and take on "leading man" type roles: think of Cillian Murphy's career, Paul Giamatti's career, Gary Oldman's career, or even the late, great Philip Seymour Hoffman's oeuvre.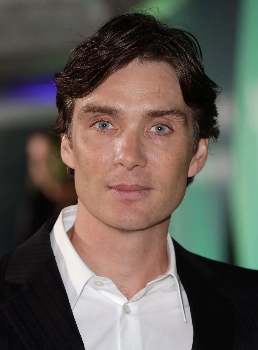 Some of the mixed implications of the term also depends on confusion about the definition itself, upon which the scholarly community is not agreed. Some have defined a character actor as an actor who specifically plays interesting, minor roles (think: Patrich Fischler, who is extremely talented but whom my friend and I once saw in a Jack's Wife Freda and it then took us two years to come up with his name). Some say that a character actor is defined purely by that penchant for playing "interesting" roles — and these could be leading or otherwise (this makes you think of the "character actors" who have broken through to the mainstream, and even played leads, like the aforementioned Philip Seymour Hoffman, Paul Giamatti, or even someone like Dame Maggie Smith). Some say the character actor continually plays a specific type of role: film scholars have pointed to Christopher Lloyd playing "eccentrics," Claude Rains playing "sophisticated, morally ambiguous" men, or, my personal favorite, Judy Greer playing a spate of "best friends" in romantic comedies. Finally, some define the "character actor" as the ultimate chameleon, shape-shifting according to the role and its demands.
In a 2014 interview for Discovery, character actor Stephen Tobolowsky (Google him — you definitely know him) said that "in theatre, "they almost never use the term 'character actor.' You're just a character in a play." For him, the title is specific to the film and TV industry, where it means, he says, that "you've lost your hair," or, more seriously, that the writer has "spent less time thinking about your part." While I am totally on board with the idea that the phrase means different things in film vs. theatre, I'd argue that there is such a thing in theatre, specifically musical theatre. And Edward — and his career — are proof.
In big, classic musicals in particular, you often have many what some might call "bit parts": people who walk on and walk off, say one or two lines, and are usually only present to either advance the story in some crucial way or establish time or place. Those types of people exist in movies and TV, too, but more often than not the producers can actually get different people to play these roles, especially if they're filming in different locations with different feels and tones. In a musical, you have a fixed number of people in the cast, and the people who aren't playing the leads have to transform themselves into these place/plot-giving characters (in addition to being kick-ass background singers and dancers). Think about the last time you saw Gypsy, for example: who plays Uncle Jocko, who first tells Madame Rose she is out of line? Who is the stage hand who gives Louise her first chance to strip? Who is the French photographer who sets off the final mother-daughter showdown? More often than not, these vastly different characters are all played by the same actor, as it was in our production, and that's how I would define the "character actor" for musical theatre. Someone who must play multiple distinct, small, but important parts in the same show.
And, as discussed above, in our case, that versatile actor, capable of immediately establishing place and scene, was Edward. And it turns out he has a lot of experience with it: on the Phantom of the Opera National Tour (which Edward was in for six years), he covered 11 different tracks. And while that might sound like a headache to some — or not very rewarding, to the person who craves acting merely for the spotlight — Edward describes it on the podcast as his "dream job. I would still be doing it if it was open," he tells me.
Indeed, the musical theatre "character" parts — as I've defined them — have motivated Edward's entire career. In our conversation, he takes me back to his first professional show — right out of high school — which was A Funny Thing Happened On the Way to the Forum at Galveston Island Outdoor Musicals (separately: when are we getting a Broadway revival of that??). "It was an unreal experience," Edward tells me. "And I was in like the height of my Miss Saigon, Les Miz days. But I watched those character actors in that show having a blast, cracking each other up, making each other laugh…I looked at them and I went, 'that's what I want to do.' Not only that — look how old they are. I want to be doing that at their age, having this [much] fun with this group of people."
And, of course, Edward talks to me about his process on the podcast, which, it turns out, because of his singing/vocal background (Edward's introduction to theatre was through his childhood choir), is rooted in voice work (ensuring that each of the character's have distinct voices) and physical work. Distinct costumes and hair also help in making these characters feel unique and specific, Edward tells me, working to ensure that each has an inner life, character, and story of their own. Indeed, as I describe above, sometimes a character actor in a musical has only an onstage cross — not even a spoken line — to establish the type of world which the leads now occupy. And while that might not seem important, to a director, it's everything. It makes or breaks a show. If you don't understand that Mama Rose has taken her daughter to a broken-down burlesque, for example, how do you understand the story? Or, to use the example of a recent show I directed, if you don't get that the servants are working through a violent storm, how will you understand "I Heard Someone Crying"? And why would you even care?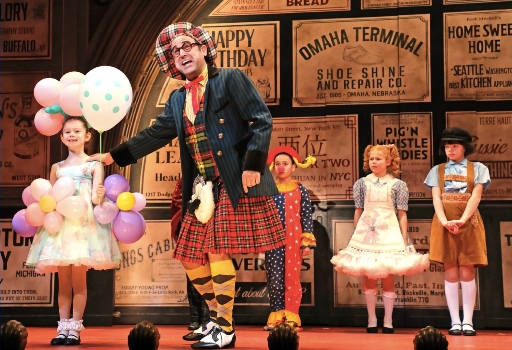 But it was no surprise to me that, in describing his "gateway" to character work Edward also mentioned the fun the actors were having. As I say several times on the podcast, Edward is the type of actor I'd trust to drop into any kind of company or social setting and build relationships: you can hear it for yourself on the podcast when we talk about a casting controversy that has been rocking the theatre world of late. Edward leads with empathy, grace, and humor, crucial qualities when attempting to make connections and forge bonds between very different types of people and communities (a must, as we discuss, when working on big musicals, which often bring together people with completely different backgrounds, personality types, and values).
Further, Edward and I are similar in the sense that we believe what happens backstage is just as important as what happens onstage. And I don't mean that in a gross, "method" kind of way or even in a hyper-technical, "stage manager"/"backstage choreography" kind of way. I mean it in the sense that part of the essential beauty of theatre making is the bond you forge with your fellow artists. It is my firm belief as an actor, director, and a producer, that when the company gets along offstage, the work is one million times better onstage. It's all about collaboration, Edward says, especially for the "character actors." "It's working with other people," he says, "taking the note and/or seeing how someone else is bringing something to the scene and building on it. The 'yes and' theory…Everything that you could learn in an improv class, I think applies to character acting as well." And, for my money, that sense of collaboration, the "I've got your back, onstage and off," the inside jokes, the backstage rituals are better than any standing ovation or round of applause. As Edward says, that's how we do what we do, and do it 8 times a week, sometimes playing 11 different characters at once.
Check out our full episode for a more detailed discussion of Edward's career journey and how a musical theatre "character actor" is truly born, having Nick Jonas as his Les Miz Gavroche (and generally working with child actors), a very thoughtful discussion about the aforementioned casting controversy (from a Cuban American and a Jewish American, for what it's worth), the Batboy orgy scene gone horribly wrong, and so much more. And make sure to like, rate, and subscribe on whatever podcast platform you enjoy!