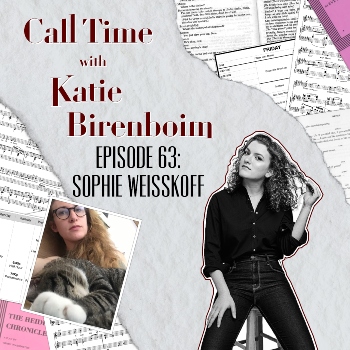 This week on the podcast, I left the "dance world" and had the pleasure of interviewing playwright (Great Plains Theatre Conference Selection, Edward F. Albee Fellow, Rona Jaffe Foundation Graduate Fellow) and writer (NY Mag, The Virginia Quarterly), Sophie Weisskoff, who is making her NYC, Off-Broadway debut today with Brainsmash. Produced by The Hearth — about which I did an episode in the fall, Brainsmash runs until March 19.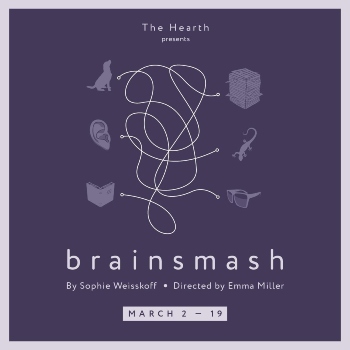 And if you're a curious person, you should absolutely make it to Sophie's Off-Broadway debut because, as she tells it, Sophie writes plays about things nobody wants to talk about. "I think most of the time," she tells me on the podcast, "we don't want to talk about something…because it in some way violates the social order…[which prompts] a really strong physical response, embarrassment or shame, and it's one that's amplified by being around other people as you are in the theatre."
This interest in shame, embarrassment, and taboo, and how these are best explored in the theatrical medium, came as early as Sophie can remember: "I was obsessed with confessing [as a kid]," she tells me. "Like I wrote down things that I felt would get me in trouble." She tells a particularly funny story on the podcast about making out with someone in the photocopy room of her high school — presumably a high school taboo — and then writing down "everything that was said before and after" in great, precise detail and turning it in to her teacher (who, in fact, loved it — God bless the "alternative" high school). This led her to a general interest in the underside of things, the things no one talks about, or, to borrow a "downtown theatre" adage Sophie uses on the podcast, the "scary play." In much of her early work, it led her to explore sexual deviancy, desire, and the pursuit of pleasure.
In 2019, however, Sophie was hit by a car and suffered a traumatic brain injury (TBI), which rendered her, as she tells it, "invisibly disabled." In her view, everything in her life turned upside down: of course there were the battles with insurance companies (presumably standard if you live in the United States), but there was also the loss of productivity (Sophie says, at her injury's worst, she only had "two productive hours in a day"), the inability to engage with screens (which, in the pandemic especially, caused her to lose "a lot of social information"), a loss of language — or a sense that she had lost language (Sophie describes how she felt, at first, a major difference in her adroitness with sentence structure and wordplay after the injury), and a pain she describes as "incommunicable," that, as other writers have explored, in itself "destroys language."
With a name like Brainsmash, you might imagine that the play focuses on this experience, its consequences, and what it's like to move through the world with an acquired disability. "I was thinking a lot about the kind of social distance I was experiencing from other people in my life during that time," Sophie says about writing Brainsmash, "And [wondering] how much of that was ableism…" She goes on to explain how disabled people are "default excluded" from society, especially in the theatre, where "nobody has money or time, so accommodation is always going to feel extra."
While so much of her life, how she moves through the world, her writing process, even how she sees and interacts with other theatrical works, has changed, as Sophie describes on the podcast, it's clear that she still finds herself exploring, and confronting, shame and taboo in her work. Indeed, she even tells me that, of late, she's found a way to merge her previous interest in pleasure ("a thing we pursue") with her more recent exploration of physical pain ("a thing that pursues us"). She's working on a play now, she tells me, about a neurological patient who dates her doctor, and the ways the doctor-patient relationship mirror certain aspects of dating, sexual submission, and sadism. While in some ways this demonstrates Sophie's skill in merging two seemingly disparate interests, it also reveals the major through-line in her work. The subject matter, writing process, or even the way she relates to other people, and herself, might have changed, but Sophie is still "confessing."
It's what makes her work, in my opinion, at once personal and political. While her writing is character-driven, and the attention to language detail and rhythm is next-level, in spending so much time at the margins of who we are, or who we tell ourselves we are, Sophie almost always comments on society, without appearing preachy. While Brainsmash is at once a touching and even humorous portrait of a woman with a TBI, it's also a call to action to an industry — and a world — which sees accommodation as "extra." Though Sophie has some suggestions when it comes to dealing with invisible disability, she is nevertheless "hopeful" about the theatre industry, in which Brainsmash is the latest in a series of plays that highlight the experiences of people living with disabilities this season (Broadway's Cost of Living and the Public's upcoming Dark Disabled Stories come to mind).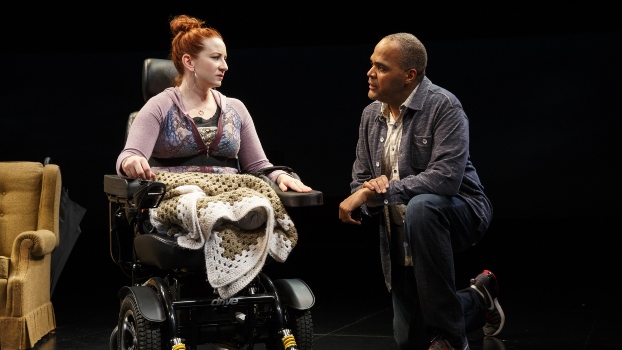 As a writer myself, this is the kind of work that gets me going. I am always amazed when writing is able to feel at once personal and political, and, particularly, when a writer is able to say what we've maybe thought to ourselves, but never had the courage to speak or express. As discussed above, the theatrical medium is often best for this kind of exploration and confrontation: you're not sitting alone on your couch, you're in a theater filled with people, and while they may be strangers, for better or for worse you're listening, watching, and reacting to their social cues, and vice versa. It's what makes the act of confessing that much more exciting — Sophie didn't just jot down her illicit photocopy make-out experience in her journal — she gave it to her teacher, and through that act made it public, political, and very much alive.
Listen to our whole episode for an even deeper discussion of taboo, embarrassment, and shame, the "mechanisms of cruelty," directing vs. playwriting, the rituals of medicine, and choral singing. I learn the difference between a so-called "texture monster" and a "structure monster," and I recommend, for maybe the hundredth time, Fleishman Is In Trouble. Listen here, or wherever you enjoy podcasts.