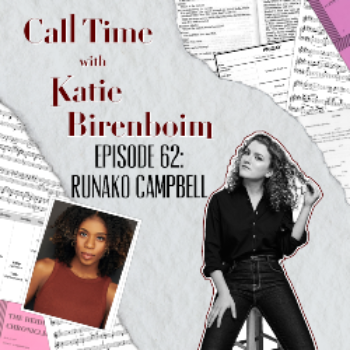 This week, Call Time stayed in "dance world" by interviewing dancer, and multi-faceted performing artist, Runako Campbell. I call her multi-faceted because, much like last week's guests, in addition to being a dancer trained in multiple styles and techniques she's also cut her teeth in the theatre — on a Broadway show to be exact, the Alanis Morissette/Diablo Cody/Diane Paulus vehicle Jagged Little Pill. She's also danced for Vogue World at New York Fashion Week, for the Metropolitan Opera's production of The Hours and the upcoming Lohengrin, and for commercials for Taco Bell, "Visit Panama," and Crunch Fitness. To top it all off, Runako is another member of what I like to call the "Princeton Arts Mafia" (we're a small, but mighty group); she got her degree there in African American Studies and Dance.
To that end, one of the most interesting aspects of our conversation was a discussion about what exactly she calls herself, or markets herself, to the industry. I noted that on her website she says she is a "performing artist driven by movement and all of its possibilities." In our conversation, Runako said that, at bottom, she is of course "a dancer," but that she wanted to start off her official bio in that way because it "opens up a full range" of career and artistic possibilities. In "that Panama commercial where I'm…acting quite a bit," Runako said, for example, "I'm storytelling with my body, right? It's not just like, oh, I'm hitting an eight count with…the Martha Graham dance company. Because [when] I think [about a] dancer like that…it's specific in a way that I'm not always sure that I want to claim."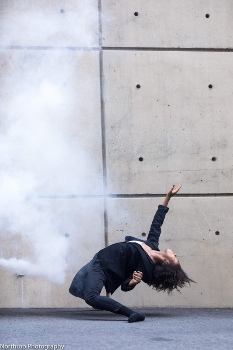 It connects to her decision to work as a "freelancer" rather than dance with a company — which she did, during her false "senior year" at Princeton (due to the pandemic, all classes were on Zoom). Interestingly, during a time when most people were in their pajamas, being asked questions like "are you still watching Selling Sunset Season 1?" by inanimate, streaming devices (or maybe that was just my experience?), Runako took time to hit the ground running with her career and get organized: she moved to Cleveland to dance with Groundworks Dance Theater, signed with an agent, and just generally had, what she called in the episode, "grind time." "It was so weird," Runako told me. "when the world was shut down and everybody was at home, it was like grind time for me for some reason, because there was nothing else to do." "It was a place for me to save some money, finish up my degree, and…plot my next steps," she said.
Not only that, but the pandemic/Cleveland experience also made her realize — quite early in her career — that dance company life wasn't really for her, at least at this moment. While she describes how she was grateful for the training, loved her coworkers, and "loves" and "respects" the kind of contemporary dance that most repertory companies do, she found that, in actuality, the routine of the dance company was binding (which is interesting given my episode not too long ago with another Princeton dancer, Alexander Quetell, who has found dance company life, at least abroad, freeing). "I crave variety," Runako told me. "It keeps me inspired and it keeps me connected to all parts of myself. Being able to do a Broadway show and do…fashion week and to be able to dance with a bunch of incredible Black street dancers from New York all throughout New York City, and then getting to create really interesting visuals for brands…that's the kind of work I want to do at the moment." Indeed, Runako described to me how she feels that "jumping from project to project" in this way gives her a greater sense of personal agency, professional development, and artistic identity. With these different projects, Runako said, "I feel like [I can] really bring my full self to the table. And being able to have…my own voice as an artist and having freedom to choose like, hmm, this project really aligns with the kind of work that I want to do at the moment, or like, this doesn't, it's just more exciting."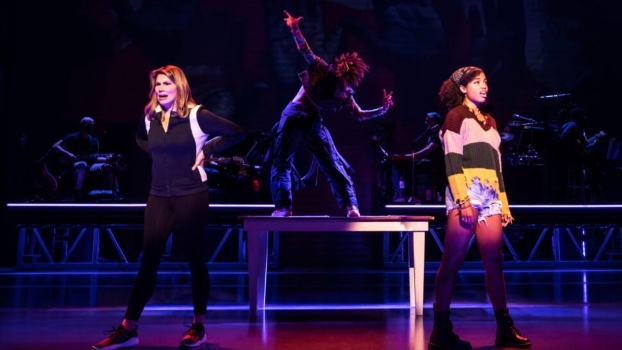 Artists reading this may be shrugging, wondering: doesn't freelance work equal more auditions? And how does that equal more freedom? Well, Runako and I discuss this very Catch-22, and the ways that she deals with the vagaries of the industry and the lack of control (which leads to a broader discussion about our respective astrological signs, in case you're interested). Interestingly, this seeming irony — feeling that freelancing gives you more artistic freedom but at the same time leaves you in the hands of casting directors, choreographers, agents, and managers more and more frequently — has led Runako to consider choreographing and making her own work professionally. "In college I choreographed a lot…And it was really fun. I had a great time doing it. [But] once I graduated, I just wanted to be like a muse," she said. "I was not interested in creating anything…I wanted to work, I wanted other people to set their work on me." But as Runako spent more time in what she calls "the freelance machine," she's had the desire to make things of her own. "I'm learning that so much of my power as an artist lies in what I can do myself. And it lies in a lot of collaboration," she explained. "So I'm definitely itching to have more opportunities to create work with my friends. And even [to] assist choreographers…I don't love putting all of my…career possibilities in the hands of casting teams. It can often feel like you're just waiting for somebody to pick you all the time. No matter how experienced you are, you are in many ways just going to be waiting for somebody else to choose you and see you. And I just miss that autonomy of like, no, I want to go do this thing, or I want to make this thing."
It seems as if making things — either in collaboration or on your own — is the way to make sense of that desire for creativity and personal agency within a business that is, by nature, "freelance." And while I have great respect for dancers, singers, and actors who prefer to "interpret" (as my guests on the previous episode explained, and as many of my friends prefer), I personally identified very much with Runako's feelings and reasoning. I know when I first started to direct — and even assistant direct — it felt like a major weight had been lifted off my shoulders: you mean I can decide what to do? What to make? And how to make it?
It's a fantastic feeling, but I think one that scares a lot of artists for many of the reasons I've written about on this platform before: the feeling that the creation of artistic work will somehow surrender all of your identity to creation, that no one will ever think of you as an actor, singer, dancer, "interpreter" anymore. As I've written about, and spoken about on the show, I think this fear is tied to the ways that the business side of the arts world likes to label, and categorize, people: it's easy to get your head around someone being an actor or dancer. It's easy to market them. But it's harder to understand, support, and therefore market the full range of a person's talents and artistic identity. It's a big reason why I have the show and why I choose the guests I choose: I admire multi-faceted artists, and I think the industry doesn't embrace them enough. In fact, I believe they are the future of the industry, as we continue to rebuild after the pandemic and face shockingly low audience attendance and even closures, at least in the Off-Broadway and "classical" arts sphere (hit Broadway shows like Wicked, The Lion King, and Hamilton are doing just fine, but that's an article for another time…).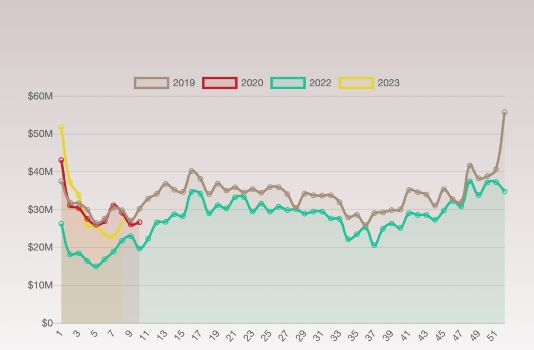 It's therefore exciting to me that a young artist like Runako purposefully described herself in her website bio as a "performing artist driven by movement and all of its possibilities," to come full circle in our discussion. Perhaps it's proof that the industry is changing — or, at least, the artists themselves are changing, and refusing to be boxed in by one — or even two — labels. It makes me hopeful about the artistic future: that young artists are doing anything and everything, and proud of it. If the industry can move to support them, I think it will make for better, and more interesting/groundbreaking art, as well as a stronger business from a fiscal perspective.
Given that my discussion with Runako sparked this kind of treatise on art, personal agency, creativity, and the business of art, it's clear how thoughtful, whip-smart, and interesting a person she is, in addition to being a stellar dancer, performing artist, and creator. Listen to our full episode here, where we also discuss topics like using the Cheetah Girls as inspiration, going onstage with a mask on, Beyoncé, summer stock, and performing for the likes of Doja Cat, the Kardashians, and Lil Nas X. As always, let me know if you enjoy the podcast, and the article!