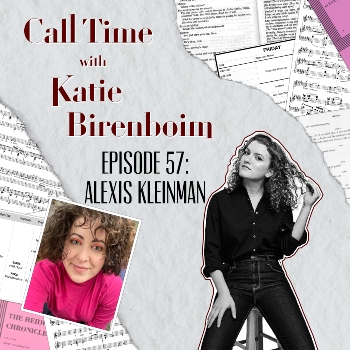 Alexis Kleinman graduated from Princeton the year I arrived, so she was the stuff of theatre legend on campus…my Triangle and Tower buddies would speak of her with reverence, and we would sort of eye each other across reunions and social media screens. But that meant it took nearly ten years — and a podcast — to bring us together for a one-on-one conversation. I hope my Call Time listeners and Arts Journal readers enjoy the fruits of that labor as we round out 2022.
I long admired Alexis and wanted to have her on the show for several reasons: first, because her career thus far is extremely impressive. Having written for, and edited, The Daily Princetonian at Princeton, she worked her way up at The Huffington Post to become the Editor of Tech in just over a year! As she tells it — she did this without knowing anything about tech to begin with. From there, she went on to become the Deputy Editor of Impact and Innovation at The Huffington Post, the Tech Editor at Mic, and the editor of The New York Times' branded content studio "T Brand." Today, she does that for Axios — with their "Smart Brevity Studio."
Second, I was particularly interested in having her on the show now because I knew that she was returning to the performance space with standup comedy.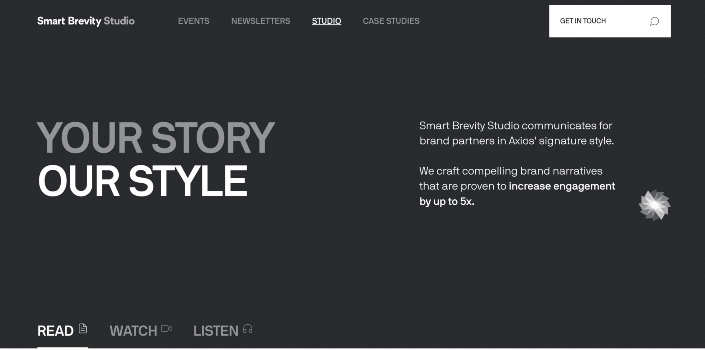 While of course I'm most interested in discussing and writing about theatre and the arts, the "thesis" of my show, as it were, is about people's ability to do multiple things and wear multiple hats. Indeed, as I've said before on this platform, it's my belief that the future of the performing arts lies with these types of people: who are ready, willing, and able to redefine what their careers, and therefore what the industry, looks like. And, as I've also discussed on this platform, I feel the business is embracing these new "unicorns": when I graduated from college, there was immense pressure to be only one thing — that doing something else would somehow limit you and redefine you. I hope we are moving into an age where pursuing multiple passions, or aspects of the industry, with skill, innovation, and creativity is celebrated.
While Alexis is still, as she tells it, going to "free open mics in Brooklyn basements," she is embracing all sides of herself, and somehow balancing performance and comedy with her (very demanding), more traditionally 9-5 job. When I asked her if she, therefore, considered comedy her "hobby," or another job, we settled on a third definition for the space it fills in her life: a passion. "It's an expression of my heart," she said, "I feel weird when I stop doing it. I can feel a difference in my day-to-day life when I haven't been thinking about performance."
She returned to this "passion" during the pandemic, when she completed a 12-week, "Artist's Way" course. For those who are unfamiliar, The Artist's Way is a book — that can also be taken as a course — by Julia Cameron aimed at helping participants and readers "rediscover their creative selves." Part therapy, part creative exercise, Carrie Batton called it the "cynic's self-help book" in The New Yorker in 2016. "Last year, no fewer than six friends from divergent corners of my life mentioned the book to me in a span of two months," Batton goes on to say. Similarly, I have a number of friends who have completed the course and loved it (I confess I have never done it, but as a lover of all things vaguely mystical and ritualistic, it sounds right up my alley).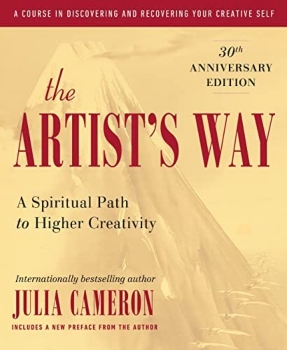 The Artist's Way turned out to be the perfect means of bringing performance back into Alexis' life. As I mentioned earlier, Alexis was legendary for her theatrical performances at Princeton. In our episode, however, Alexis talks about how, around halfway through college, it was made clear to her that she had to focus on getting a "real job" and preparing for a "real career." "It was tough for me at the time," she said of the pressures to achieve post-college, "especially [when you have parents] who didn't themselves go to college, and then their daughter goes to Princeton, and they're like, 'oh she's going to be the President'…" It's another thing that I want to explore more on the show in 2023, and that I've been thinking about a lot this week in light of the hubbub surrounding the (now infamous) "Nepo Baby" New York Magazine article: what does it take to be an artist, or a performer, today, beyond the necessary talent and grind? What kind of sacrifices do you, and your family, have to make?
Nevertheless, Alexis, as discussed above, made a storied career for herself in the journalism space — one that she still considers "arts adjacent." "Not everything I do is art," she said, "but I am so proud of the work we do at Axios and that I did at The Times…the ad I did for Allbirds with The New York Times…print pieces that were all giant games and puzzles…those were art."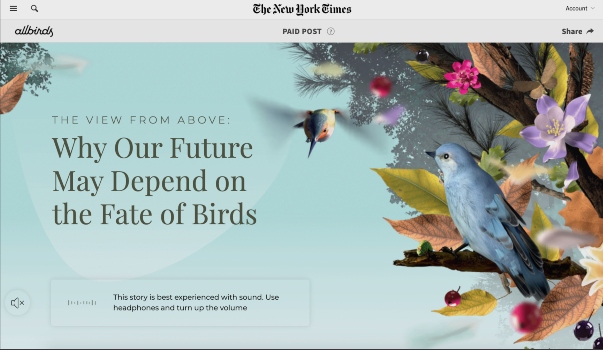 Most importantly, her experience and hard work in the journalism/arts-adjacent sphere has given her the time, energy, and grace to return to her "passions" for performance and comedy. "I'm working constantly and I'm not on television," Alexis said, "but I've never felt better. And that's what it's about: feeling true to myself and my interests and loves."
Listeners will recall that I almost always ask my guests for "advice" they would give to people who might want to pursue performance or a similar career path. And if there's one thing I've learned from 57 episodes of the podcast, and countless non-recorded conversations with other artists I love and respect, it's what Alexis said: working hard, and staying true to yourself and your interests, whether that's a job, multiple jobs, passions, or, God forbid, a hobby. Ever the cynic, I nevertheless feel like I could use a hobby or two in 2023.
Listen to my whole episode with Alexis, where we also cover internet culture, the future of digital journalism, the Princeton [title of show] legacy, HBO's Girls (I couldn't resist), Clarissa Explains It All, and the meaning of the word "woo." And please let me know in the comments what episodes/articles you most enjoyed in 2022, and what you're looking to see from me in 2023! Cheers, and happy new year!