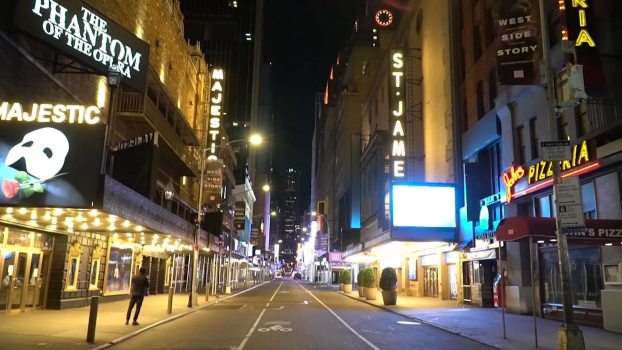 It was April 2020, and, as Cody Williams tells it, nobody wanted to leave their houses to document the closure of Broadway and the near desertion of Times Square and the theatre district. What's more, everyone thought the theaters would be closed for three-four weeks max — why risk life and limb to document a temporary state of being? Nevertheless, as Cody tells it, he double masked, put on some gloves, "face shielded"-up, and went to film Times Square unlike it had ever been seen before. It turned out to be sound judgment from a journalism perspective, because Broadway remained shutdown for an unprecedented 18 months, the longest closure in its history, and when theaters like the Gershwin, the Minskoff, the Ambassador, and the Richard Rodgers finally reopened their doors, Cody and his team were there to document it and put it all into context and perspective. "I don't think it gets better than this when it comes to theater journalism," Cody says of the footage he, Frank DiLella, and others were able to put together of Broadway's historic shutdown and reopening, which they fashioned into the PBS documentary Reopening: The Broadway Revival, viewed by hundreds of thousands.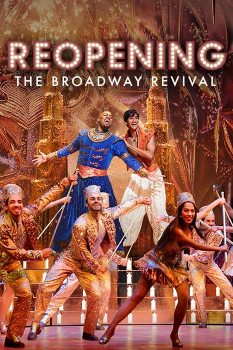 And it was especially meaningful for a guy who came to NY1 years earlier with not much more than "grit," a passion for "creative problem-solving," the trust of Frank DiLella, and a vision for what the "On Stage" program could be. Indeed, throughout our interview Cody insisted he does not identify as a "journalist," but that's hard to swallow when you look at all he's done to transform the theatre journalism landscape in the last few years and make it something compelling — that people actually want to read about and watch. In his years since pivoting from a flourishing Broadway career (which we also discuss on the podcast), Cody has produced NY1's On Stage program during some of its boon years, produced and directed the Reopening documentary discussed above, and started his own production company, Ordinary Sunday, for which he now does an array of things well beyond the arts world, including, as he describes with great candor on the show, flying around the country to produce and direct the "memorial video" for a very famous celebrity, or even producing and directing a video press release for a Chinese wealth management company going public. Perhaps that's why Cody shies away from the word "journalist" — what he now does seems to encompass so many different genres, industries, and skills. But as we unpack on the podcast, perhaps journalism is exactly what he does when you strip the word down to its original meaning: Cody says he considers himself a "storyteller," and whether he's filming all of the curtain calls at Broadway's "reopening night" (as he describes on the podcast), or shooting either of the projects described above, he's interested in activating viewers — getting people to sit down and tune in. "I just want to make things that a ton of people can see," Cody says when describing his personal goals, and, as something of a theatre journalist myself (though I too shy away from the label), I say: isn't that what we all should want or strive for?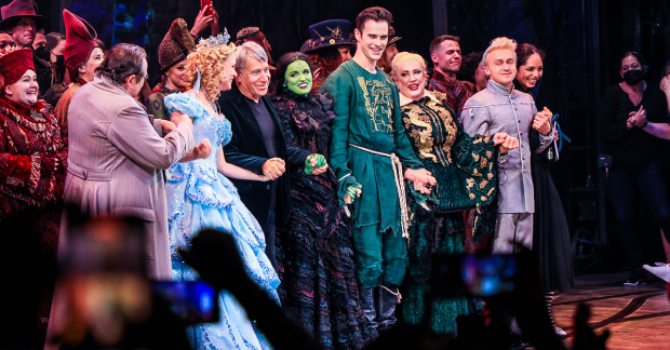 And it can be particularly tough to do when you work in arts journalism, or theatre journalism, more specifically. When it's so difficult to get people in the theater in the first place, how can you get people interested in reading an article — or, say, listening to a podcast — about the stuff? And that's something that I think Cody does particularly well, despite the fact that he shies away from both labels: "journalist" or even "arts." In fact, on the podcast Cody and I have a candid discussion about whether he feels he's "left the industry," and why I "stayed" in theatre post-pandemic. But perhaps that attitude is what makes Cody such a strong "theatre journalist" in the first place — he has the ability, either because he works on so many different projects in so many different industries, or because he fell into theatre sort of by "accident," as we discuss on the podcast, to zoom out and figure out not just what a theatre person would want to see, but what would motivate any person to sit down and listen. It goes back to Cody's humble beginnings: as he tells it, his first forays into producing, or even into the medium of film, were comedic YouTube videos, created with friends, the most famous of which was the Broadway NFL draft parody. I remembered watching that video and thinking it was genius: why shouldn't Broadway make fun of itself and explain itself in terms more people can understand (aka football)? That same spirit of resourcefulness and perspective has led Cody to produce some of the most out-of-the-box, and successful, On Stage segments, like one he describes about the neon lights marking Lincoln Center Theater.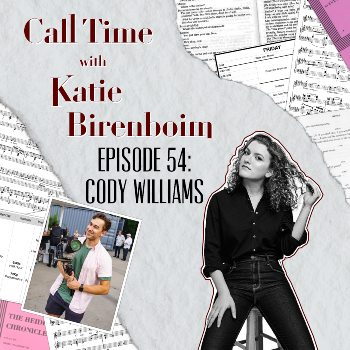 I shy away from the term "journalist," too, because I also feel it could put me in a box, and something I love about doing Call Time is its casualness, spontaneity, and ability for me to get "deep," and candid, with my guests in a way that a news story couldn't. Nevertheless, Cody's approach to news, documentaries, or really anything about theatre, which combines ledes and angles that could be interesting or compelling to anyone, with enough "inside baseball" to satisfy the fans, is all I could hope for with my podcast. And, indeed, that's all a marketer, a producer, or even a director or performer could want: how can we develop a new audience while cultivating the one we already have?
Let me know in the comments if YOU have any ideas about how to achieve that delicate balance, and be sure to listen to my whole episode with Cody, in which we also discuss the "fake news" on BroadwayWorld (specifically telling me that Cody was in The Mystery of Edwin Drood when he was not), the insulation of conservatory programs, Andrew Lloyd Webber DJing on 44th street, and doing your own taxes (hint: I don't).