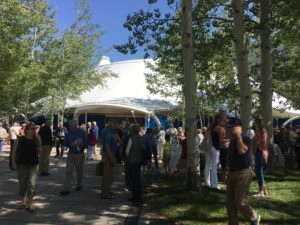 The Importance of the Familiar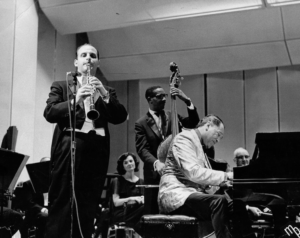 You know how it feels when you unexpectedly hear a familiar piece of music—any kind of music? You get that jolt and you say, oh I love that song/piece. Or you say, wait, I love that, what is that? And maybe you hit Shazam on your watch or phone to confirm what it is and listen again.
There's some evidence that familiarity increases enjoyment when listening to music. Dick Waller (AKA Dad) has been telling me this for years.
Dad was principal (translates as #1 player) clarinetist in the Cincinnati Symphony, played and taught at the Aspen Music Festival for many summers, and after 'retiring' he went on to be artistic director at Linton Chamber Music. He's taught me SO much about innovation in the arts and especially about reaching new audiences for classical music. He worked on audience development and engagement A LOT as a musician and an administrator.
Finding More Music Lovers                                                                                                               
At Linton, he was a field leader, producing a program for younger people (what we used to call YPs) in Cincinnati's City Council Chambers (great acoustics in that old building). He started by creating a committee of his target audience to help develop the concept and build a mailing list. The programs started right after work with drinks and donated restaurant bites in city hall's stunning lobby and continued with a short, accessible music program (about an hour), that included an MC, who skillfully made the program more interesting with backstory on composers and era, plus interviews with the charming (usually youngish) guest musicians. Dad urged all the performers to dress casually too.
Accessible music, which includes familiar music, was key to Dad's programming.
Sinatra and Santana Sing Brahms
I thought about this at an Aspen Music Festival event last week. Spending the week there with Dad, we heard music every day. One morning we went to the dress rehearsal of the Chamber Symphony concert in the Aspen tent. (This is a brilliant concept: small fee for an informal event that offers a glimpse of how-the-magic-happens, where the culture accepts reading and silent phone use during the performance!)
When the orchestra began playing the 3rd movement of Brahms Third Symphony (written in 1883), I felt that familiar-effect—and nearly cried, so strong was my emotional reaction. (Does music do that to you?)

Cincinnati Symphony Orchestra via WCET
I grew up listening to a lot of classical music, so it's often familiar to me. But this was more so. I pulled out my phone and googled Brahms Third. Whoa. There's an entire Wikipedia article about Brahms Third in popular culture—mostly the 3rd movement.
Here's Frank Sinatra singing "Take My Love", which he co-wrote in 1951. James Kaplan, a Sinatra biographer, says the song "turned a perfectly honest theme from Brahms' Third Symphony into an outright weeper".
The theme has also been used in songs sung by Jane Birkin (arrangement and lyrics by Serge Gainsbourg) and Carlos Santana (with lyrics by Dave Matthews), multiple films, and a computer game.
Have you heard it before?
The Familiar-New-Familiar Music Sandwich
Dad says the trick is programming the familiar with the new or unfamiliar. Bring people in with the stuff they know they will like, start and end the concert with the pieces that generate the emotion that comes with the stuff we know. Then offer something new, yet accessible and worthy, in-between.
On another day in Aspen, we heard a chamber group play a new piece. One woman in the audience captured our thinking when she whispered, "That wasn't my favorite." Another, sitting next to my father asked, "Are you staying for the Brahms? That's the reward." (Yes, we heard Brahms at 3 out of 4 concerts. This was Brahms' String Sextet with Robert McDuffie and Aspen students.)
That concert started with a deconstructed version of America the Beautiful—familiar, while beautifully different. McDuffie played directly into the beginning of the Philip Glass pieces that followed. Glass' music always seems sort of familiar even when it isn't—and certainly becomes familiar by the end. We didn't ❤️ the contemporary music in the middle, possibly because it isn't the sort of great, new piece that has to be the in-between according to Dad's formula. Still, our memory of that concert will be fine because of the welcoming, wonderful, and familiar music on either side.