The approaching summer is showing glimpses and glimmers of return to live performance in shared settings. Many theater, dance, and music companies are relaunching or reconfiguring themselves to be outdoors. Others, like The Shed, are threading the needle of audience readiness/reticence, pubic health regulations, and labor union requirements to design indoor performances. And many of us are looking, longingly, at Australia, where early hard-line controls and responsive public action are allowing major venues to welcome significant crowds. [Props to New York Times theater reporter Michael Paulson (along with many others) for covering these evolving worlds.]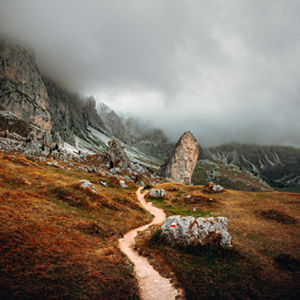 The many threats and threads around reopening social spaces for live performance can easily blur together. Focused problem-solving and readiness require that we tease them apart. One way to do so might be the age-old approach to environmental scanning: STEEP, an acronym to focus and organize our inquiry around five essential lenses on the world.
Social
The social lens focuses on values, attitudes, lifestyles, consumer trends, demographic influences, income distribution, education, population development, security, and other aspects of our community life. Here lives "readiness" to return to social settings, evolving conventions and patterns of group behavior, and the like.
Technological
The technological lens focuses on evolving or established technologies, their effects and constraints, their research and development, their public/private investments, and the like. Here lives the development and distribution of Covid-19 vaccines, the opportunities and constraints of the technology of live performance, and the cloud of virtual engagement that has evolved over the past year.
Economic
The economic lens focuses on large-scale factors such as growth, inflation, interest rates, exchange rates, taxation, unemployment, income, business cycles, and resource availability. But also on the shifting economic dynamics of live performance with greater expenses (due to Covid process, service, and supply requirements) and fewer audience members.
Environmental
The environmental lens focuses on the natural and built environment, materials and resources, regulations around access and use of such spaces, and global environmental challenges such as global warming. Here, the questions are around the environmental impact of live performance, and the constraints of environmental changes and challenges on socially-experienced live performance.
Political
The political lens focuses on national/state/local policy, legislation, regulation, organized labor, and the many intertanglements between large-scale social events and roiling political discourse. Here live the discussions and debates among arts organizations and related unions, city and state requirements around social initiatives, public health laws and regulations that inform live performance.
There are a thousand other ways to sort and organize uncertainties about the future. And of course all categories are deeply and dramatically interrelated. But STEEP offers a quick and convenient way to prompt us where and how to look ahead.