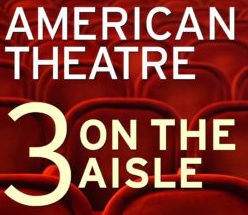 The latest episode of Three on the Aisle, the bimonthly podcast in which Peter Marks, Elisabeth Vincentelli, and I talk about theater in America, is now available on line for listening or downloading.
In this episode, Peter, Elisabeth, and I start off by paying tribute to a great American actress, Jan Maxwell, who died in New York on Feb. 11 at the age of sixty-one. Then we take up the subject of what Peter calls "Not Again! Syndrome," the persistent tendency of producers and theater companies to keep coming back to the same familiar plays over and over again. Says the Three on the Aisle web page:
With the frequent reviving of certain well-known plays and musicals, when, they wonder, is it time to say enough is enough? Is the recycling of classic plays an indication that American theatres have become too risk-averse? That they lack the requisite programming imagination? Each critic has the opportunity to sink their teeth into the topic, naming some of the plays they've seen too many times. Does this mean some famous works should go into temporary retirement?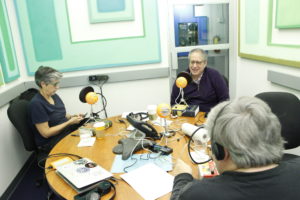 We wrap up the episode by talking about plays and musicals that we've seen in recent weeks, some of which get thumbs up and some…well, the other thing.
To listen, download the seventh episode, or subscribe to Three on the Aisle, go here.
In case you missed any of the first six episodes, you'll find them all here.