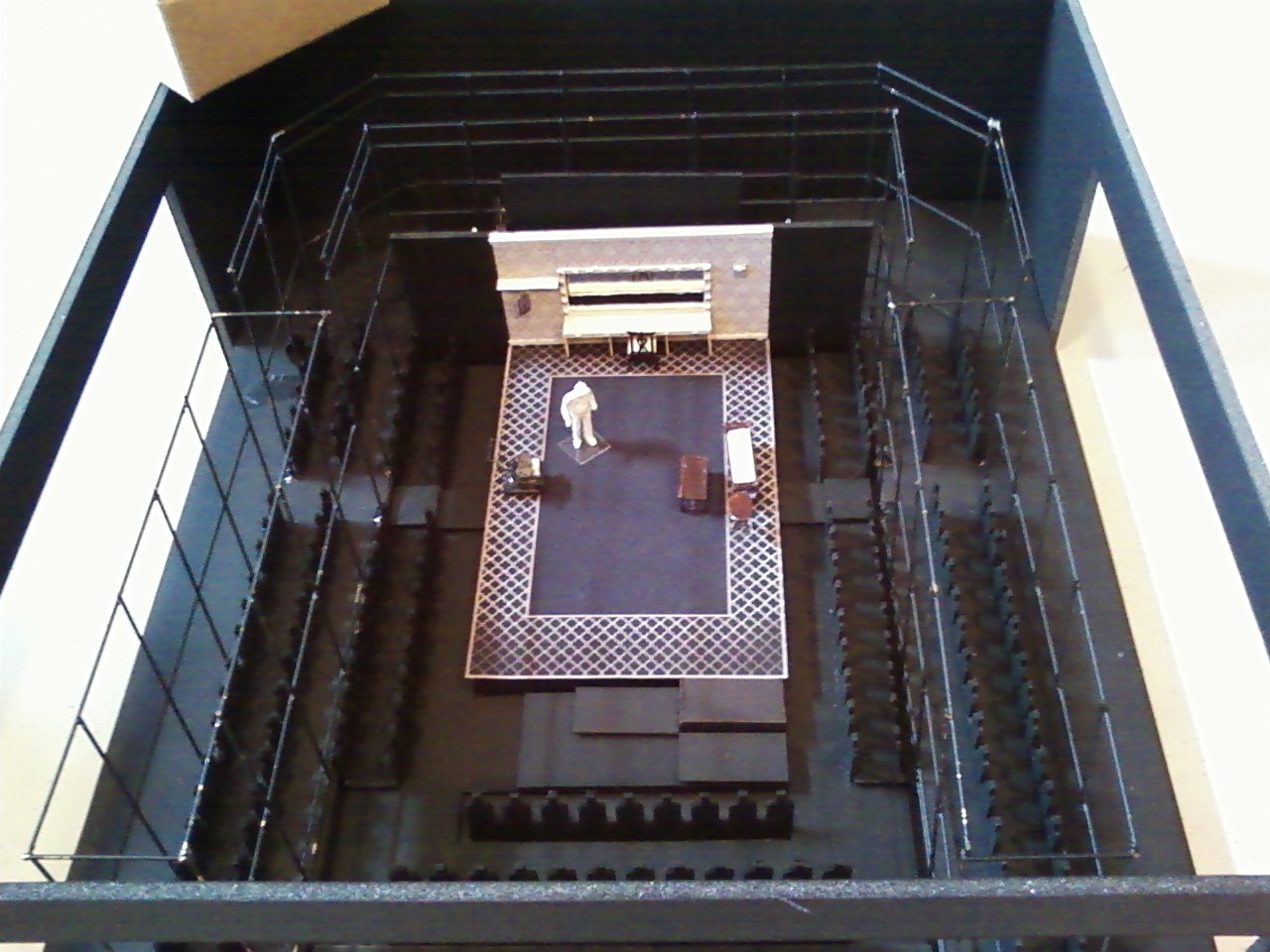 John Douglas Thompson, Gordon Edelstein, and I have a week's worth of rehearsals for Satchmo at the Waldorf under our belts. We're very pleased with our progress to date. Not only is most of the script now staged, but Lee Savage's set (the model for which is pictured above) and Ilona Somogyi's costumes are under construction at Shakespeare & Company in Lenox, and I've written three new speeches since we went to work on Tuesday.
Mrs. T and I celebrated last night by watching Mike Leigh's Topsy-Turvy, the greatest backstage movie ever made. Now that I've collaborated on two operas and a play, I understand better than ever before exactly how good it is. As I wrote in a 2011 "Sightings" column about Gilbert and Sullivan, Topsy-Turvy is
a deeply knowing fictional study of how a theatrical production takes shape….We visit the office of Richard D'Oyly Carte and notice with surprise that he has a phone on his desk; we dine in Victorian restaurants, sit in Victorian parlors, go backstage at the Savoy Theatre and watch a prop man shake a piece of sheet metal to simulate the sound of thunder. Detail is piled on imaginatively re-created detail, and by film's end you feel as though you've taken a stroll through a vanished world.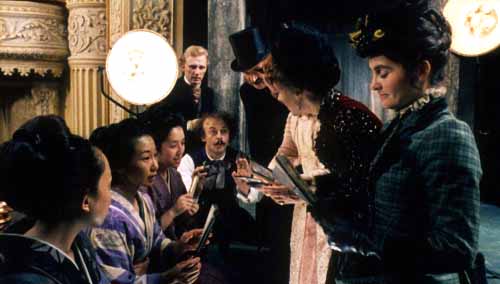 Whenever I watch Topsy-Turvy, I'm reminded of how much I love being immersed in the endlessly complex process of rehearsing a show. You feel as though you've slipped through a hidden door and vanished into a secret world, a parallel universe populated by variously eccentric geniuses who are totally devoted to lifting your script off the page and bringing it to life. I treasure every minute I spend in their company, and I learn a hundred priceless things each time we assemble in the rehearsal room.
Tonight I'll be watching a preview of Into the Woods in Central Park, but I plan to drive back to Massachusetts as soon as it's over. I've got an eleven o'clock call in Lenox tomorrow morning, and I can't wait to rejoin my new friends and resume the ecstatically hard work of putting Satchmo at the Waldorf on stage.