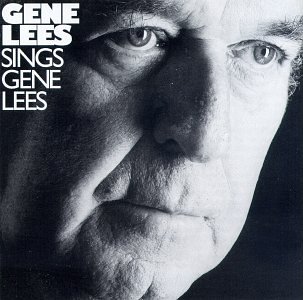 Gene Lees, who published the Jazzletter and wrote the lyrics for such standards as Antonio Carlos Jobim's "This Happy Madness" and Bill Evans' "Waltz for Debby," was so much a part of my life that I can't take in the fact of his death. I knew him for years and wrote a preface for Waiting for Dizzy, one of the many books in which he collected his Jazzletter essays and profiles. He was a vain, difficult, endlessly crotchety man, and like many such men, he was surprisingly easy to love.
Most people know Gene's lyrics, but comparatively few non-musicians are familiar with the Jazzletter, though it was one of the first and most influential privately published newsletters of its kind. Here's how I described it in my preface to Waiting for Dizzy:
In order to preserve some of the rich oral tradition of jazz and, in his words, "satisfy my own curiosity" about the lives and personalities of the great jazz musicians, Gene Lees started the Jazzletter, a monthly journal about jazz and American popular music, in 1981. Most of the Jazzletter is written by Lees himself, though he also publishes essays and memoirs by working musicians. Waiting for Dizzy, the third book quarried out of his Jazzletter essays, portrays in unprecedented and knowing detail the world of jazz as it really is. The musicians profiled in Waiting for Dizzy are not inarticulate sociopaths wandering from fix to fix. They are intelligent, well-spoken craftsmen who take a commercial commodity and turn it into an art form, the only wholly original one this country has produced. They live the shadowy lives of night people, working their mysterious musical alchemy in bars and country clubs and recording studios. Theirs is a world of friendship and mutual admiration, of unexpected kindness and extraordinary generosity, of hard times and empty pockets and four-in-the-morning courage….
Composer Johnny Mandel–one of the many major jazz musicians who subscribe to the Jazzletter and eagerly await its arrival each month–has said of Lees' work: "Most writing about jazz seems like somebody looking through glass into a fish tank. Gene's sounds like he's in the tank, swimming with the rest of us."
I wrote a couple of pieces that appeared in the Jazzletter, and was immensely proud to have been asked to do so by a writer whom I admired so greatly.
I'd say more, or at least try, but Doug Ramsey has already said it all here.
UPDATE: I ran across this quote from Gene on Facebook this morning: "I have always been more interested in music itself than in my own opinion about it." Well said.
The Washington Post obituary is here.
The Los Angeles Times obituary is here.