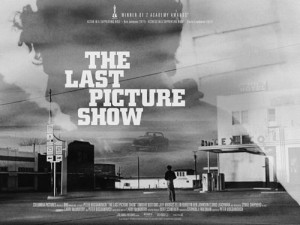 This morning artsjournal.com links to yet another chapter in the endless series of different states, provinces and countries deciding how much in tax credits ought to be granted to commercial film and television production, because: jobs. I recently posted re Maryland here. Today, Hollywood Reporter, er, reports:
the California Film and Television Job Retention and Promotion Act of 2014 was approved by the state assembly Wednesday by a unanimous vote of 71-0.

The legislation, authored by Assemblymen Mike Gatto (D-Los Angeles) and Raul Bocanegra (D-Pacoima) had more than 60 co-authors.

However, there is still no specific amount of money the state will put up for the new legislation, which would replace the current program that allocates $100 million a year, which has not proven to be enough to stem the flow of production to other states and countries that offer even greater incentives. …

"We can't sit by and watch a $17 billion dollar a year sector of our economy leave California," said Bocanegra. "This expanded and improved program will go a long way toward making California more competitive with other states' programs."

Between 2004 and 2012, California lost more than 16,000 film- and television-industry jobs, according to the U.S. Department of Labor, resulting in more than $1.5 billion in lost wages and economic activity.
Why this industry deserves tax credits for production and jobs in ways that other industries do not is not made clear. But let me just pick on one particular aspect of the story, from the last paragraph I quote, since it gets to the heart of what is wrong with 'economic impact' studies.
Suppose I am a computer technician working in the film industry, earning $100,000 per year. Suppose I then switch jobs, and begin working as a computer technician in the transportation sector, still earning $100,000 per year. The film- and television-industry has lost 1 job. But California has had no loss in wages and economic activity.
I trust the Department of Labor estimate of the decline in employment in the industry from 2004 to 2012. But that does not translate into lost wages and economic activity (and the Dept of Labor would not make that claim – it is coming from partisan analysis). People do other jobs. The fundamental (and it is fundamental) error made in economic impact calculations is the assumption that were it not for the particular spending under analysis, the wages and income would simply be lost from the region.
But it wouldn't be. People do other things than work in media production. People move between sectors. Numbers in these studies are presented as factual when the truth is they are generated through faulty reasoning.