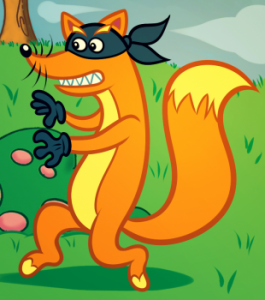 The New York Times Arts page reviews the new adventure of Dora the Explorer, now a little older, and starring in 'Dora and Friends: Into the City!', which apparently looks pretty suburban. And Dora's talking backpack is full of dollars, courtesy of New York state taxpayers.
Variety reports:
While states offering tax credits for filmmaking usually have their sights set on drawing movies that will showcase their locales, there is an increasing battle to draw post-production work, particularly in music scoring, animation and visual effects, as other countries like Canada offer generous subsidies to win the business. In California, where musicians and visual effects artists have been particularly hurt by the flight of production, a coalition of studio and union officials are pushing for legislation to expand the state's incentive program with provisions to retain certain types of post-production work.

New York's Empire State Development cited "Dora" as spending $1 million in post-production costs, hiring 80 residents and generating $5 million in spending on local New York vendors.

In 2012, Gov. Andrew Cuomo signed legislation expanding the state's tax credit for post-production from 10% to 30%, for work in the New York metro area, and from 10% to 35%, for work in upstate New York. The state also lowered the post-production threshold for visual effects and animation on qualified expenses from 75% to 20%, or $3 million of the total animation budget, whichever is lower.
The details of the tax credit plan are here. And this is what Empire State Development had to say about Dora. Note that the claim is for 10 full-time jobs, though 70 others were hired in some other way.
How $1 million spent in post-production generates $5 million in spending on local vendors is a mystery; I have no idea how the development authority came up with such a large multiplier (and Variety, to its discredit, does not question the figure at all, it simply reports it).
And finally, as I have written before, the economic benefits of such schemes are extremely dubious. Giving away almost a third of the post-production costs in tax credits for a corporate cartoon show, in order to draw skilled technicians out of other employment into this employment, has no external benefits at all. And these are real costs, that must be covered in higher taxes on other, unfavored businesses or residents, or cuts in services. Oh, man!