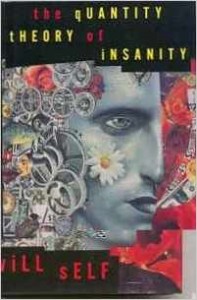 At Guardian Books, Will Self, for a forthcoming lecture, writes:
I believe the serious novel will continue to be written and read, but it will be an art form on a par with easel painting or classical music: confined to a defined social and demographic group, requiring a degree of subsidy, a subject for historical scholarship rather than public discourse.
He fails to convince me, but mine might be a minority view. However, I will pick up on one point. He writes:
This is not to say that everyone walked the streets [in the twentieth century] with their head buried in Ulysses or To the Lighthouse, or that popular culture in all its forms didn't hold sway over the psyches and imaginations of the great majority. Nor do I mean to suggest that in our culture perennial John Bull-headed philistinism wasn't alive and snorting: "I don't know much about art, but I know what I like." However, what didn't obtain is the current dispensation, wherein those who reject the high arts feel not merely entitled to their opinion, but wholly justified in it.
I have met a few people in my life who have said something very much like "I don't know much about art, but I know what I like." And none of them ever snorted. It was always said with humility, and with a sense of admiration for people who do know much about art. Arts administrators: are these not the very people you would like to meet? They like something, have had a response to something, although they know little of the context. Show interesting art, and those who know much about art will come to you. Those who don't like anything, you will never reach. But those finding their way – and in many genres, I could count myself among them – in music, theatre, dance, visual art, film, poetry and prose? Talk to them.