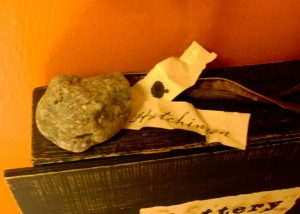 The Daily Telegraph reports on a new offer by the English National Opera:
Fans buying tickets to see the ENOs most popular performances will be given the chance to win the best seats in the house under the new "secret seats" scheme.
The gamble could also see them end up with the worst seats, although organisers promise no view will be restricted and no ticket will be worth less than £25 ordinary sale price.
The scheme was launched as part of a new season announced yesterday, as the ENO aims to redress a financial deficit in the face of further arts cuts. …

The Secret Seats scheme will be available for all productions, with a varying number of seats depending on its popularity.

All tickets will cost £20, with a possibility of fans being allocated tickets worth £25 to the best seats in the house priced at £125. Other tickets, with restricted views, will still be available at a basic £12.
Here are two things we can say about consumers. First, they prefer certainty about what they are purchasing over uncertainty. Second, they differ in their willingness to pay for higher-quality and lower-quality seats, a fact that lies behind the rationale of presenters charging different prices for those seats.
So why would any presenter, never mind one in financial difficulty, allocate seats by lottery? The story doesn't explain why anyone thinks this is a good idea. I just can't see the logic.