When I started writing that headline, above, I wrote "the" trouble with… But I quickly corrected myself because, as financial and other troubles have plagued many art museums of late (not least the Metropolitan Museum of Art*), it's very clear that many museum boards have more than one fault.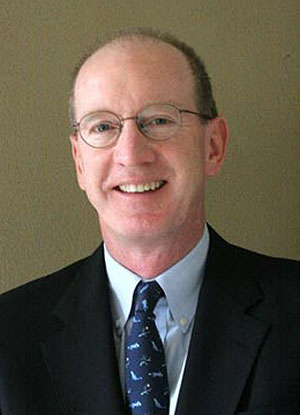 But a press release today from the J. Paul Getty Trust irked me; it announced: Bruce W. Dunlevie joins J. Paul Getty Board of Trustees. I kept reading, looking for the word "art." As in, perhaps, art collector. The word was nowhere to be seen. Nor did a Google search of his name + art produce anything in the top couple of pages. Previous board service does not appear to include any at arts institutions.
I know–the Getty is more than an art museum. Yet its mission statement uses this description: "a cultural and philanthropic institution dedicated to the presentation, conservation, and interpretation of the world's artistic legacy." But I could find no trace of Dunlevie's interest in art online. I hope he has one.
I did find that he has plenty of money. As the press release says:
…Dunlevie has worked in the early stage technology venture capital industry for 30 years and is a founder and General Partner of Benchmark Capital, based in Silicon Valley. Benchmark is responsible for the early stage funding of numerous successful startups including ebay, Twitter, Uber, Snapchat, WeWork and Instagram.

Prior to co-founding Benchmark Capital, Mr. Dunlevie worked in investment banking at Goldman, Sachs & Co.

Mr. Dunlevie is currently the Chairman of the Board of the Stanford Management Company, the entity which oversees The Stanford University Endowment. He is a former trustee of Stanford University (serving from 2006 to 2016) and of his alma mater, Rice University. He is also a Fellow Benefactor of Trinity College, University of Cambridge.
A quick search did not turn up his net worth, but he was on Forbes's 2014 Midas List, which annually ranks "the best dealmakers in high-tech and life science venture capital."
I am sure that Dunlevie has many attributes, aside from financial wherewithal. And perhaps because Getty Trust President James Cuno has an interest in how digital technology can advance the arts and art history, Dunlevie can help out there.
But I would like to see a stronger connection between museum trustees and art; too many nowadays are not looking for collectors or people with other artistic connections. Non-profits and for-profits share some organizational characteristics, of course. But they have different missions with different expectations, different circumstances and different dynamics.
Photo Credit: 2006 photo courtesy of Stanford University
*I consult to a foundation that supports the Met.