I'd never heard of an online publication called The Daily Dot until it was called to my attention yesterday because, of all things, the president of the Getty Trust — Jim Cuno — had written an op-ed piece for the site.  And in what seems strange to me, his piece has more Facebook likes (262 at this writing) than any other op-ed on the new opinion page — weird considering the esoteric subject.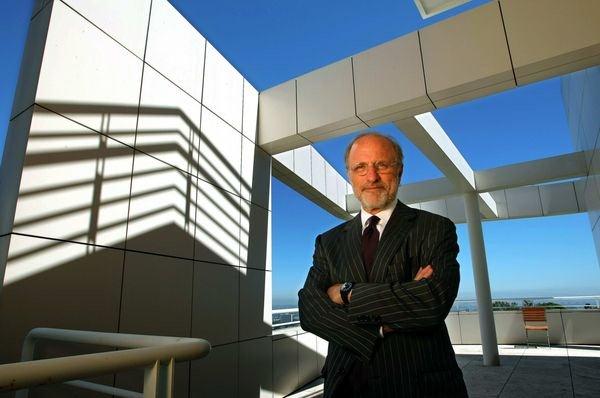 But maybe, perhaps, not quite so weird because Cuno chastises art historians for being behind when it comes to digital technology, and the site is for web communities. His piece is headlined How Art History is Failing at the Internet. He writes:
…Of course we have technology in our galleries and classrooms and information on the Web; of course we are exploiting social media to reach and grow our audiences, by tweeting about our books, our articles, including links to our career accomplishments on Facebook and chatting with our students online.

But we aren't conducting art historical research differently. We aren't working collaboratively and experimentally. As art historians we are still, for the most part, solo practitioners working alone in our studies and publishing in print and online as single authors and only when the work is fully baked. We are still proprietary when it comes to our knowledge. We want sole credit for what we write.
Cuno then goes on to compare the ethos of conservation scientists versus that of art historians — citing the Getty's Closer to Van Eyck project on the Ghent altarpiece.
In short, humanists largely work alone and on timelines with long horizons. Scientists work together, experimentally, and publish quickly.
Rather, he writes:
…we should be experimenting with ways of compiling archives of formal and iconographic incidents across hundreds and thousands of images and then organizing and reorganizing them in ways that ask new questions and suggest new answers from cross-disciplinary and international perspectives.
To a certain extent, what Cuno writes is self-serving. To a certain extent, he's also right, I think. Even if he's mostly wrong, he's taken up a worthy subject, though I think he could have found a better forum for it than he did. It's a speech made for the College Art Association.
Photo Credit: Mel Melcon, courtesy of the Los Angeles Times