More discoveries in the storeroom, and this time it's a Rembrandt. Yes, the Joslyn Art Museum in Omaha has been told that a painting in its collection for 72 years, acquired as a Rembrandt but downgraded to School of Rembrandt — and relegated to storage — is in fact by the master after all.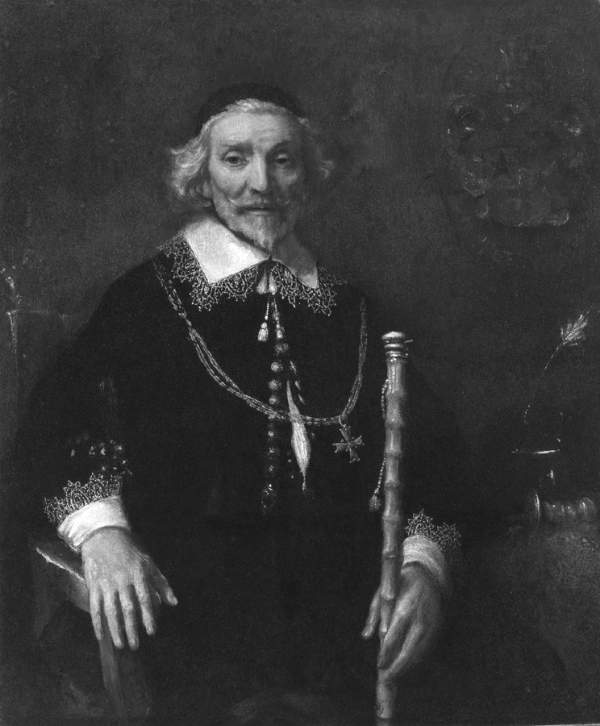 At least in the view of Rembrandt scholar Ernst van de Wetering, who says the work is "Portrait of Dirck van Os." No date was given in the Omaha World-Herald, which published the news today. Here's the backstory:
In 1942 the museum purchased "Portrait of Dirck van Os" from a private collection, believing it to be a true Rembrandt. The work hung beside Rembrandt's name for 45 years — until a major initiative to catalog and authenticate the world's known Rembrandt paintings led to its reclassification….

Joslyn continued to display "Portrait of Dirck van Os" for 12 years under its revised attribution before placing it in storage during a museum renovation.

The painting might still be there if not for a visit in 2010 from van de Wetering. Two years later he asked Joslyn to send the piece to Amsterdam for further analysis and conservation. Van de Wetering worked with Martin Bijl, former head of restoration at the Rijksmuseum in Amsterdam, to bring the painting as close as possible to its original condition.

In addition to repair work, Bijl removed embellishments believed to have been made after the original painting was completed, including lace along van Os' collar and a chain with a cross hanging from his neck.
For some reason, the Joslyn did not release a new photograph of the restored portrait, but the black-and-white pre-restoration picture I've posted here.
This story joins many other storeroom discovery stories I've written about here.