The job of Richard Kurin, Under Secretary for History, Art, and Culture of the Smithsonian Institution, just got a little harder. Kurin has been responsible for the search for a director of the Hirshhorn Museum since last spring. You'll recall that former director Richard Koshalek stepped down after his seasonal inflatable bubble idea was killed by the Smithsonian amid board turmoil at the Hirshhorn and questions about who'd pay for it.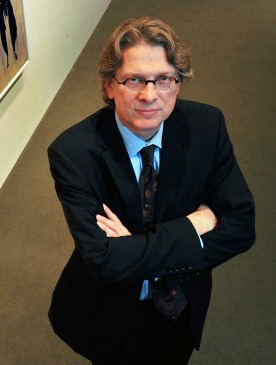 Kurin appointed Kerry Brougher, the Hirshhorn's deputy director and chief curator, to be interim director. Kurin, about the same time as the scathing resignation of trustee Constance Caplan, said he'd convene a search committee and begin the search toward the end of last July.
Strangely, director searches take a year or more to settle on the right person. But now Brougher is leaving to be head of the museum of the Academy of Motion Picture Arts and Sciences. The Hollywood Reporter broke the news last week, saying:
Landing the seasoned museum executive is a coup for the high-profile $300 million project, which is slated to break ground at the end of the year under the aegis of architect Renzo Piano in the renovated May Co. building at the Los Angeles County Museum of Art campus. The museum, a top priority of Academy CEO Dawn Hudson, has been the source of some concern in recent months over how it will balance the populist appeal of Hollywood with the strong intellectual rigor of a top-notch museum.
It makes sense for Brougher, who has a masters in the history of film and television from UCLA,  but clearly he is not leaving controversy behind.
THR went on to say:
It is unclear what title Brougher will be given at the museum. In an interview Friday, the AMPAS museum's managing director, Bill Kramer, told THR that the museum committee had recently chosen the institution's "creative leader," noting "the announcement will take place very, very soon" but declining to identify the selected individual or specify whether the person would be named an executive director or chief curator or some combined role. He explained that the hold-up is, at this point, merely "an HR issue."
"An HR issue"? That's more than a little odd. I hope Brougher can quell the disagreements there. I also wish Kurin good luck with a search — fast. Nothing worse that a museum adrift and a board in turmoil.
Meantime, THR recently provided a look inside the fledgling museum in this gallery.
Photo Credit: Courtesy of the Washington Post