This past weekend, collectors associated with the Los Angeles County Museum of Art set a record at their 29th annual Collectors Committee fundraiser — contributing more than $4.1 million and deciding to buy 10 quite diverse works of art. Among the artworks: Jean-Auguste Dominique Ingres' Odalisque (below right); contemporary works by Roni Horn, Chinese artist Feng Mengbo and Iranian artist Mitra Tabrizian; an 18th-century Virgin of Guadalupe by Antonio de Torres; a pair of 9th century Japanese lions (below left) and a print — Taureau et Picador, from 1952 — by Picasso.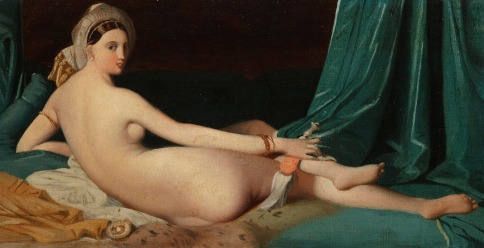 This is one kind of museum participation that I quite like. In fact, I know of a few variations — the men do in on their own at the Museum of Fine Arts in Houston in an annual event called "One Great Night in November" — and it would fun to have a competition among the major museums each year. Which one could raise the most money for purchases in one event? 
In LA, the collectors bought each of the nine pieces proposed by curators, and at the outset of the evening, director Michael Govan announced that one trustee, Carole Bayer Sager, had purchased Helen Pashgian: Light Invisible, a monumental piece now on view that consists of "twelve two-part columns framed out of molded acrylic." It's an immersive experience, one that changes as viewers walk around, past and through the forms. 
To be a member of the Collectors Committee at LACMA, one must contribute at least $15,000, or $30,000 for Benefactor Level membership, or $60,000 for Angel Level membership.  "All membership money [goes] directly to a pooled fund that gives Collectors Committee members the privilege of helping make acquisitions for the museum," the museum explains on its website. And this year, the press release for the weekend's results said that "87 couples joined Collectors Committee 2014, including 23 new members. " That is impressive.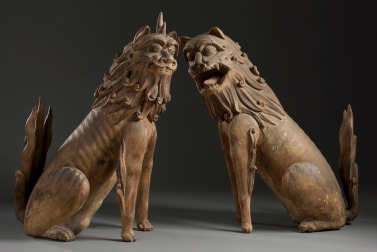 The release adds: "Throughout its 29-year history, this event has made 202 acquisitions through donations totaling more than $32 million."
In LA, the event goes on for more than 24 hours. It begins on Friday evening, "with exclusive dinners for Collectors Committee members in the homes of seven LACMA trustees, each prepared by celebrity chefs and paired with wines presented by renowned California vintners."  (Can't resist: the dinners, not the trustees, are prepared by chefs.)
Then, "On Saturday morning, LACMA curators presented artworks proposed for acquisition; at the annual Collectors Committee Gala on Saturday night, members enjoyed a dinner prepared by chef Joachim Splichal (Patina Group) and voted on which artworks to acquire." Details in the release — as some works were simply purchased outright by trustees, just as Sager had.
Here's a list of acquisitions with images. Nice.