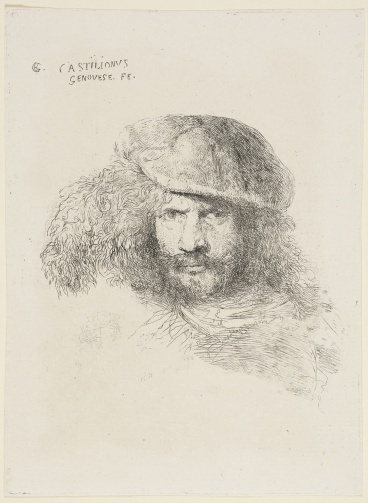 Now on view in the Queen's Gallery, Buckingham Palace, is an exhibition called Castiglione: Lost Genius. It merits a little shout-out because it was co-curated by Timothy Standring of the Denver Art Museum. Standring, whom I've known for years, also curated the exhibition Becoming van Gogh, in Denver, which I wrote about here (as well as for the Wall Street Journal). That was a feat of persistence, as the Denver museum had no van Goghs.
He's been working on Castiglione for years (not a complaint, Timothy, just noting your persistence…), and to have it shown at the Queen's Gallery is neat. So I am thrilled.
Here's the description of the new show:
One of the great artists of the Baroque, Giovanni Benedetto Castiglione (1609-64) was perhaps the most innovative and technically brilliant Italian draftsman of his time. He practised as a painter, but won fame for his drawings and prints.

Castiglione worked in oils on paper to produce large, vibrant compositions, and combined drawing and printmaking to invent the technique of monotype.

Despite leading a violent and turbulent life, he produced works of grace and rare beauty, which were highly esteemed for a century after his death. But Castiglione unaccountably fell from fame in the modern era. The Royal Collection holds the finest surviving group of the artist's works.
The Royal Collection website has all (I think) of the drawings in the show — not in a particularly new or fresh way, it's true, but they can all be easily copied, as the presumed self-portrait etching at left shows I also like that it discloses the acquirer — this one was obtained by George III.
The catalogue will be out soon is now out!
UPDATE: The exhibition, which remains on view until next Mar. 16, will travel to the Denver Art Museum in 2015 and then to the Kimbell art Museum in Fort Worth.
And here's a review from The Telegraph and its article on this scandalous murderer.
Photo Credit: Courtesy of the Queen's Gallery