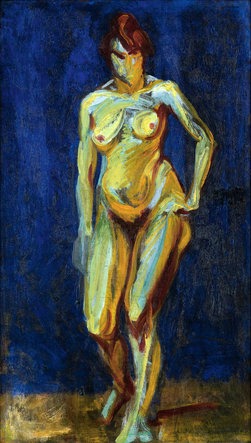 Like art museums (see here), auction houses are increasingly "curating" their sales to themes. On November 5, Swann is presenting a sale called "The Armory Show at 100," for example. And soon Phillips in London will offer "The Architect," a sale of furniture and other objects created by architects, Christie's South Kensington will present "The Art of Food and Drink," and Sotheby's will have "The Courts of Europe: From the Renaissance to the Rococo."
Expect more. As Marc Porter, chairman of Christie's Americas, told me of themed sales, "They are growing in importance and relevance." Themes, of course, aren't needed for the big evening sales where buyers are not entering the market, but they draw in new collectors to lower priced and less-prized art, by giving them a hook to latch onto — a story, context.
That was the subject of an article I wrote for The New York Times, in Sunday's paper, headlined Auctions Organized by Theme, With a Narrative Pull. 
Yes, this is driven by marketing, but I think it's a good thing anyway. Themes draw more people into art, and they learn more about the art. Several of the titles could have been titles of museum exhibitions and, in fact, "The Armory Show At 100" is one — it's the title of a show at the New-York Historical Society. That's one of the lots, a nude by Alfred Maurer, at right.
It may be a fad — I don't know how long it can last. But I've looked at a few catalogues for some of these shows, and they provide good information. Let's enjoy it while we can.
Photo Credit: Courtesy of Swann Auction Galleries