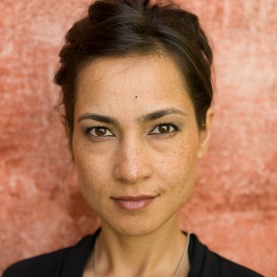 I've mentioned Art21 here before; it's the nonprofit that makes videos about artists. Its television series, "Art in the Twenty-First Century" won a Peabody Award, and it has other offerings, too.
This week Art21 introduces something new:
A series of short-format documentaries highlights leading contemporary visual artists in conversation with their peers, discussing the inspirations and ideas that drive their processes. The films have a distinctive format: each film follows a single artist/host as she engages with other artists in a shared art exhibition setting, exploring cultural events from the artists' perspectives, a rare viewpoint.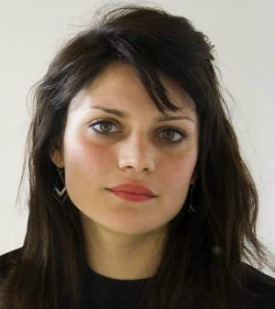 It's called Artist to Artist, and the first films feature artist Shahzia Sikander (top) at last spring's Sharjah biennial, where she talks with artists David Claerbout, Thilo Frank, Lucia Koch, Ahmed Mater, Ernesto Neto, and Wael Shawky, and at the Instanbul biennial last month. There, she talks with Karamustafa, Diego Bianchi, Basim Magdy, Rietveld Landscape, and Hito Steyerl.
In what's billed as the second film, Diana Al-Hadid (bottom) goes to the Venice Biennale, which began last June and is still on, conversing with artists ranging from Kimsooja (Korean Pavilion) to Jesper Just (Denmark Pavilion) to Ai Weiwei (Sant'Antonin Church).
Both narrators say they enjoyed hearing how other artists worked out problems.
When it debuts on Thursday, you can watch Artist to Artist online at art21.org/ArtistToArtist, as well as on YouTube and Vimeo. If you click on that link now, you'll get a preview. .