Many times here, and elsewhere, I've harped on the need for museums to change their hours — to stay open later, especially during the summer months when it stays light later and is warm and people are out and about.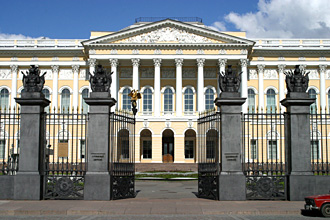 Most recently, in mid-September, I noted progress toward this goal:
As for new regular evening hours, I'll mention a few: the Walters Art Museum (Thursdays until 9 p.m.); the Contemporary Arts Museum in Houston (to 7 p.m. three nights and to 9 p.m. on Thursdays); the Cincinnati Art Museum till 9 p.m. on Fridays; and the Laguna Art Museum (till 9 p.m. on Thursdays).
I know some of the forces working against this (school bus schedules, costs, labor resistance), and a director or two (Glenn Lowry, to name one) have taken potshots at the idea. Others have pointed out — and this true — that programming at night has to go hand-in-hand with later hours.
And I'll add one more caveat: It's not enough to announce evening hours once or twice and expect potential visitors to remember. People must be reminded. And even then, no one changes their habits overnight. Expect the benefits to accrue over time.
Recently, Russia's Minister of Culture, Vladimir Medinsky, sent out an order on this subject. All federally funded museums (except those in rural areas) must remain open at least one evening a week starting Jan. 1, according to The Art Newspaper.  Thus, the Russian Museum (pictured) will remain open until 9.m. on Thursdays, according to its website. The Hermitage's website has not yet indicated new hours. Etc.
It only makes sense.
UPDATE: I've researched the Lowry line to which I refer above. It came in an article announcing that MoMA would, beginning next May, open every day, and he said:
But "it was always a myth that everyone really wanted late hours," Mr. Lowry said. "We tried being open later on Thursdays, Fridays and Saturdays," he added, but the one really popular day turned out to be on Friday, when admission is free from 4 p.m. until closing at 8.
About 18 months earlier, when MoMA was extending hours to 8:30 p.m. on Thursdays, Fridays and Saturdays, Lowry told the NYTimes:
"This is about choice," said Glenn D. Lowry, director of MoMA. "Our data suggests people want to go out on Saturday nights. They also say they are interested in coming to the museum later on Thursdays. That night is the big experiment. It's really all about trying to be as flexible as possible."
But this post is not about Glenn Lowry — it's about how people spend their time and when they have free time. People may not come to evening hours at first — these things take time and reminders. But it's no accident that sports events, concerts, theater, etc., etc., etc., regularly take place at night — and not just one night a week, either.