Even during this recessionary non-recession (the 2007-08 recession ended in June or July 2009, according to the National Bureau of Economic Research), people are turning out for many exhibitions in very high numbers. So while not that many museums are adding night hours, which I think would help attendance (and some, like the Los Angeles County Museum of Art, have cut them back), many are doing so for special exhibitions — perhaps not only to satisfy demand but also to create excitement.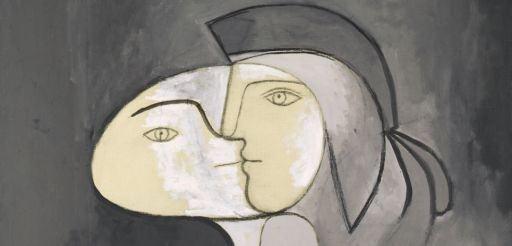 Here are a few recent examples I've noticed:
For its fall exhibition Picasso Black and White, the Solomon R. Guggenheim Museum says it will remain open for about two additional hours on "select evenings for the full fifteen weeks of the exhibition," from Oct. 5, 2012, through Jan. 23, 2013. The surprise is that, instead of the usual Thursday-Friday-Saturday nights, the extended hours will be on Sundays and Mondays, when hours will be from 10 a.m. through 8 p.m. (exception for the holidays on December 24 and 31). This is a good experiment — maybe there's less to do, less competion on Monday nights, for example.
Last May, the Cleveland Museum of Art "due to popular demand," added weekend hours for Rembrandt in America: Cleveland stayed open from 10 a.m. to 7 p.m. on the Saturday and Sunday of its final two weekends, two hours longer than usual.  And it was open on Monday, May 28, Memorial Day, from 10 a.m. to 5 p.m.
When that exhibit traveled to the Minneapolis Institute of Arts, it "sold out" — 100,000 tickets, versus the anticipated 75,000 when the MIA planned the show. So, from Sept. 4 through Sept. 16th, it stayed open until 8 p.m. on the five nights a wekk whene it usually closes at 5 p.m. (It's always open until 9 p.m. on Thursdays.)  And when I suggested to Anne-Marie Wagener, the museum's director of public relations, that the MIA stay open 24 hours, she wrote back "We're going to do just that for Terracotta Warriors and MORE REAL!"
In June, the Denver Art Museum announced that it was expanding the hours for Yves Saint Laurent: The Retrospective during the final 10 days of the show — 9 p.m. on most nights, instead of 5 p.m. And it was open on July 4.
Among the other exhibitions that got extended hours are the Roy Lichtenstein retrospective at the Art Institute of Chicago, the Gauguin & Polynesia: An Elusive Paradise at the Seattle Art Museum, the Colorful Realm: Japanese Bird-and-Flower Paintings by Itō Jakuchū at the National Gallery of Art, and The Steins Collect at the San Francisco Museum of Modern Art, which also opened early for members.
As for new regular evening hours, I'll mention a few: the Walters Art Museum (Thursdays until 9 p.m.); the Contemporary Arts Museum in Houston (to 7 p.m. three nights and to 9 p.m. on Thursdays); the Cincinnati Art Museum till 9 p.m. on Fridays; and the Laguna Art Museum (till 9 p.m. on Thursdays).
This is progress.
Photo Credit: Courtesy of the Guggenheim Museum