I tend to buy more scores in the UK than CDs. The kinds of British composers who get their recordings into the stores are, as here only more so, not really the postclassical variety. I don't listen to the recordings I already have by Harrison Birtwhistle, Thomas Adès, James Dillon, Peter Maxwell Davies, and so on, avidly enough to justify busting my frail bank account of puny little Americo-dollars trying to get every recording I'd never seen before by them all. I do, however – and it is always my first act in London – run through the entire piano music collection at Foyles, followed in short order by the orchestral and chamber scores. Then I head for Travis & Emery at Circle Court and see what they've got in. This trip, in addition to purchases already mentioned, I landed Feldman's Coptic Light, Messiaen's Vingt Regards, Pärt's Fratres, and quite a bit of piano music by Howard Skempton, Michael Parsons, and Christopher Hobbs. (Did I ever tell you about the critic down south who decided to translate the title of Vingt Regards sur l'Enfant Jésus and came up with, "Give My Regards to the Infant Jesus"? True story. "And remember me to the Holy Ghost," I guess.)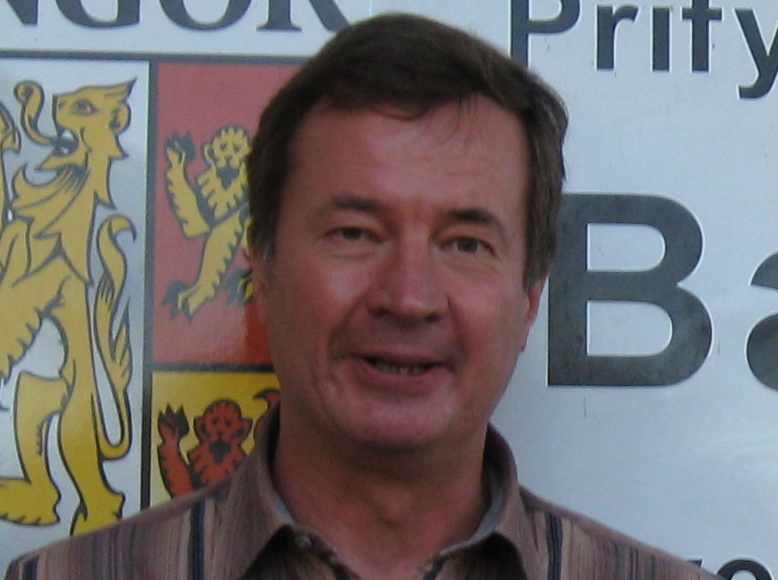 But you knew I'd come back from a minimalism conference with some new obscuuuuuuuure recordings for Postclassic Radio, and I haven't disappointed you. You'll hear plenty of CDs that give me that "Titles not found in CDDB database" message when I load them into iTunes. Christopher Hobbs, as I mentioned, was at Wales. I called him one of the original British minimalists, but I note now that he was born only in 1950. From the fact that Michael Nyman was writing about his music in 1974, I had him pegged for much older – that would have been like someone writing about my music in 1979, which no one was. But Hobbs's Sudoku pieces, based on the newspaper puzzle (never worked one myself), are exotically listenable and remarkably varied, and after hearing them here you can get them at Experimental Music Catalogue.
Also going up (and locatable at the same web address) are piano pieces by Hobbs's colleague Michael Parsons, whose Satie-ish piano works are surprising, quirky, and charming. Hobbs, Parsons, Skempton, and John White are among that generation of truly postclassical British composers of the 1970s whom Nyman's Experimental Music book teased us with, and then we almost forgot they existed. Turns out they've continued to make increasingly beautiful and subtle music without every losing their experimental spirit. Whether there is a younger British generation following in their footsteps, aside from Chris Newman whose work I already knew, I didn't find out.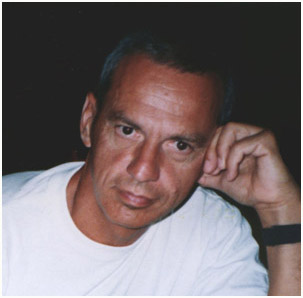 And on the subject of Serbian postminimalism, which I'm sure you've brought up at a cocktail party by now, I'm happy to present several pieces by my new friend Vladimir Tosic (b. 1949 – his last name needs a couple of diacritical marks that I can't achieve with this keyboard). Tosic adheres to what he calls "reductionist techniques," which I guess is how they talk about minimalism in Belgrade, but his music does sound somwhere in-between the studied flatness of American minimalism and the affectless irony of Russian postminimalism. It is often, withal, hauntingly beautiful, and to prove that I'm putting one piece, Voxal for piano and string orchestra, on my web site where you won't have to search for it. In Serbia, someone whose music melts on the ears as languidly as Harold Budd's can get access to orchestras, and if you've wondered what that would sound like, – click!
Keith Potter informed me that, since my last visit to London, John Buller had died (in 2004, aged 77). Buller had to be one of the most wildly original figures in British music. His Proença of 1977 set a number of troubadour songs with an electric guitar in the orchestra. The Theatre of Memory (1981), based on Renaissance memory techniques, began with the orchestra members all playing chaotically at their own rate, after which the conductor finally walks onstage and brings them together with a resounding downbeat. Startling stuff, with a notational looseness sort of in the Crumb/Kagel/Schwantner realm, but more substantial and engaging, in my opinion, than any of those names. You've never heard of him. Like the US, the UK puts its staid, "respectable" composers in the limelight, and hides its crazy endearing geniuses under a bushel. That must be where we inherited it from.