Three Films about 11/9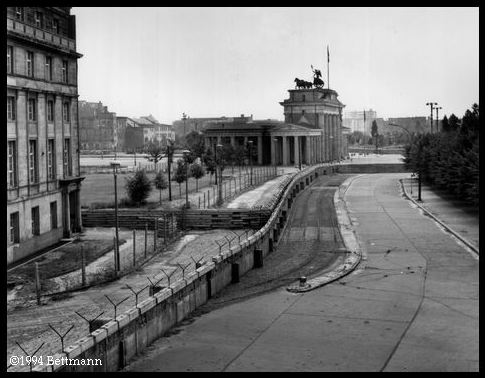 Briefly, three German films to celebrate the 20th anniversary of 11/9/89.
First,
The Tunne
l (
Der Tunnel
), a TV film first broadcast in 2001, about a group of young people trying to leave East Berlin. Some make it across just as the Wall is going up in 1961, others not until the escapees have built a secret tunnel from West to East. One of the highlights is the role of the American media in financing the final effort in exchange for exclusive coverage.
Second,
What to Do in Case of Fire?
(
Was Tun, Wenn's Brennt?
), another 2001 film that takes a comedic look at the West Berlin neighborhood of Kreuzberg, which in the late 1980s was a hotbed of anti-Western radicalism and anarchism nestled next to the Wall. (Not far away on the other side was Prenzlaeur Berg, home of many nonconformist East Berliners. If someone makes a film about these two mirror-image neighborhoods, please let me know!)
The film begins with a flashback to a group of Kreuzberg radicals battling the police in the spirit of punk rock and anarchism, a sequence that ends with some of them rigging a bomb to explode in an abandoned villa in Grunewald.
But the bomb fails to detonate, and the film then flashes forward 12 years, when the bomb is accidentally set off by a real estate broker showing the property to a West German plutocrat. Suddenly the hunt is on for the people who planted the bomb -- wherever they are. And that is the story: the attempt by a now very disparate group to come together and throw the police off their track. Because some have accepted the post-'89 world and others have not, the tensions are high and hilariously explored, if not finally well resolved. Indeed, the last line is the group's answer to the question posed in the title: "Let it burn! [
Lassen brennan
!]." And needless to say, this rang more appealingly in early 2001 than it did a few months later.
Finally, The Lives of Others (
Das Leben der Anderen
), a 2006 release about an East German Stasi officer who harsasses a playwright less for reasons of state (not that these are justified) than for reasons of spite (sexual jealousy). This is a superb film for many well known reasons, not the least of which is a truly wonderful ending.