Disassembling the Bomber Crew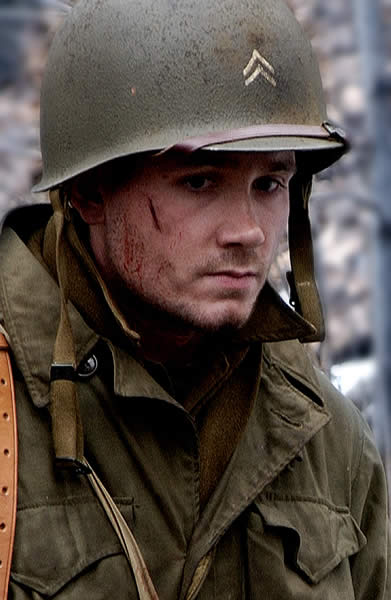 The phrase will be familiar to any fan of World War II films: the "bomber crew" was a multi-ethnic cast of characters in uniform, a cross-section of American society, all pulling together for the same noble cause.
As it happens, two of the most interesting World War II films made recently take the opposite tack, highlighting the social divisions among US soldiers. The first,
Saints and Soldiers
(2004), is about a handful of GIs caught behind enemy lines during the Battle of the Bulge. The second,
Miracle at St. Anna
(2008), follows a band of GIs in a similar fix, during the Allied invasion of Italy.
In the first film, the difference between the soldiers is religious: one who is very devout contends with and then befriends one who is not. In the second, the difference has to do with race: the soldiers are all African-American, and the story revolves around their very different ways of coping with the challenge of fighting a racist enemy while being commanded by a racist white officer.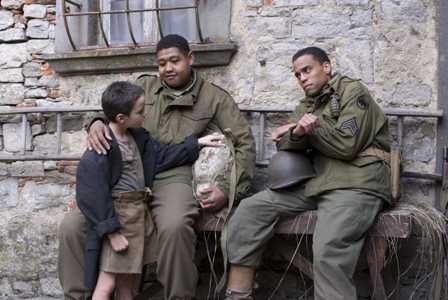 Saints and Soldiers
comes from Excel Entertainment, a production company based in Salt Lake City, which bears out my guess that the religious soldier is a Mormon, and the unnamed book he is carrying is not the Bible but the Book of Mormon.
The Miracle at St. Anna
comes from Spike Lee, based on a novel by James McBride. Both are well worth a look, because after disassembling the bomber crew (perhaps another metaphor is called for in 2009), they re-assemble it in a new and meaningful way.