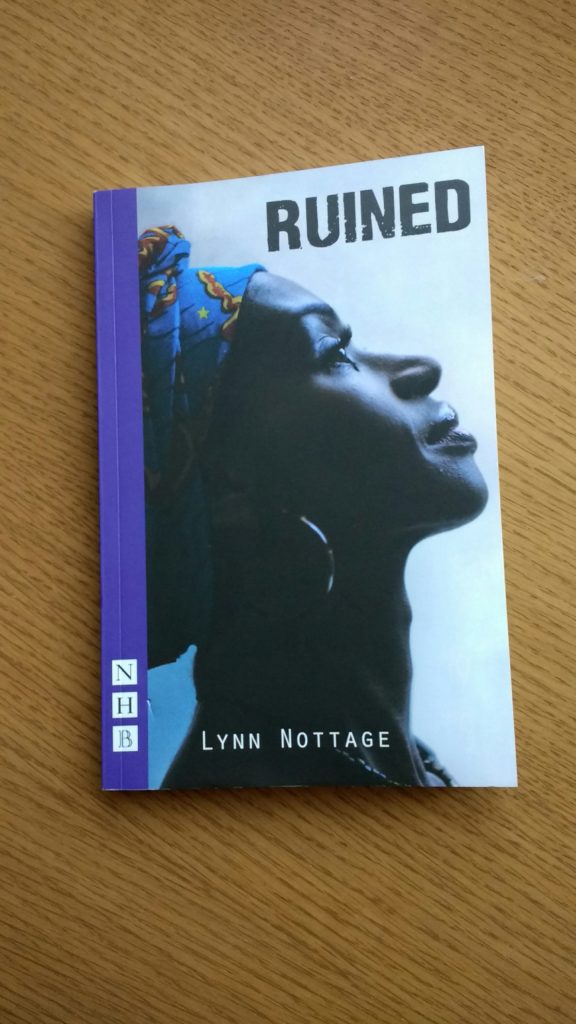 I can't remember how I missed the Pulitzer-winning Ruined when it played in London in 2010. It was at a favourite theatre (the Almeida) and starred favourite actors (Jenny Jules, Lucian Msamati). Maybe I was busy, or distracted. Maybe I didn't feel great urgency simply because Lynn Nottage's 2008 play sounded too much like an adaptation of Mother Courage, taking Brecht's dogged anti-heroine from Europe's Hundred Years' War to the contemporary Democratic Republic of Congo.
Mother Courage is terrific, but can seem like one dominant image played at epic length: Courage trudging forward with her cart in pursuit of profit, discarding children and principles as she does so. Ruined also has an unsentimental woman at its centre – Mama Nadi, an indomitable barkeep – but time and place are far tighter. The action doesn't move from the bar. It doesn't have to – Mama doesn't have to go looking for conflict and atrocity, they will come to her regardless. She's no soft touch, but no monster either. Nottage shows what desperation to survive might do to people – turning them into self-protecting monsters, scrabbling at the far reaches of extremity. But she also allows them stubborn acts of self-determination, even in extremis. They aren't simply what war makes them.
'Strong female character' has edged from recommendation to cringe in the past year or two. It has become a lazy phrase to suggest any fictional woman with a hint of hinterland, allowed to be more than wife or mother. It should be a given, not an exception. And, anyway, strong doesn't always mean complex – but the terms are close in Ruined. The choices Nottage gives her characters are stark, harsh, bitterly compromised and uncompromising. Even in reading, you're thinking about bodies: injured, abused, traded, defended. Women's bodies are images for Congolese conflict, but are also particular. Mama and the working women in her bar carry atrocities in their bodies – which a theatre audience can't see, but cannot ignore. It's a truly compulsive read. Hope I get to see it sometime soon.
Sample stage direction 'Fortune flips over the table. Mama grabs a machete. Christian brandishes the whisky bottle like a weapon.'
Sample quote Mama: 'I didn't come here as Mama Nadi, I found her the same way miners find their wealth in the muck. I stumbled off of that road without two twigs to start a fire. I turned a basket of sweets and soggy biscuits into a business. I don't give a damn what any of you think.'
12 Plays of Xmas
I have, surprise, a lot of books. And I have, surprise, not read them all. As old year ticks into new, I thought I'd spend a couple of weeks reading an unfamiliar play each day. Twelve plays, 12 posts: welcome to 12 Plays of Xmas.
Owners by Caryl Churchill
Birth by TW Robertson
Follow David on Twitter: @mrdavidjays