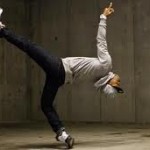 On Saturday at the Vail International Dance Festival, I had the bizarre experience of watching a dance performance from two different perspectives at the same time.
Before the eyes of around 2,500 people packed into the Ford Amphitheatre and the lawn behind it, the celebrity urban dancer, Lil Buck, was performing one of his intricate Jookin pieces with the members of his dance crew.
The mostly white audience was going crazy for the lithe African-American performers as they glided on pointe in their sneakers across the floor like ballerinas and pretzeled their bodies like the tiny Asian contortionists that populate Cirque du Soleil shows around the world. The crowd whooped and cheered the dancers' moves and seemed to find the whole spectacle extremely entertaining.
Balanced against this wildly ecstatic reaction was a completely contrasting view of what was taking place on stage. As I watched, my friend, Erika Randall (a smart and sassy choreographer, dancer and University of Colorado at Boulder professor)  was whispering her interpretation of Lil Buck and his crew's performance in my left ear.
Erika explained that the appropriation of the moves (and music) of classical ballet by Lil Buck was a way of undercutting traditionally white culture, "like a modern day Minstrel show," she said. And far from coming across as clever party tricks, the bodily contortions, especially the dislocated arm socket moves of one of the dancers, conveyed powerful images reminiscent of lynching.
I was forced to look again.
To Erika, the piece was far from circus-like entertainment. It was political satire, made all the more pungent by the fact that the meaning of the dance was lost on probably 99% of the audience, including myself until Erika shared her thoughts.